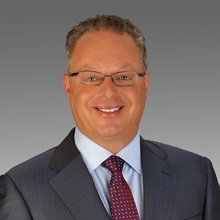 Discuss risk balancing early in cloud contract negotiation.
Southlake, Texas (PRWEB) January 20, 2016
Businesses are focusing on the potential cost savings, profits and agility to be found in the cloud. Cloud contracts expose both the client and the service provider to risks not present in more traditional technology service or software transactions. The transformation from on-premises software deployments to cloud based models has widespread implication for data privacy, security, and regulatory compliance.
On January 27th, Robert J. Scott, Managing Partner, will present "Cloud Contracts to Minimize Risks". He will share suggestions on how each party in a cloud contract can mitigate, balance or transfer the privacy and security risks in cloud computing.
Based on Rob's extensive experience negotiating cloud computing agreements, he will address each element that contributes to privacy and security risk in cloud computing, including:

GLBA Rules Effecting Cloud Contracts
Using Cloud Services in Healthcare
Due Diligence Obligations in Selecting Cloud Vendors
Negotiating Key Provisions including insurance, indemnity, and limitations of liability
How to Comply with Oversight Regulations involving Cloud Service Providers
For more details, visit http://bit.ly/1lp4izj
About Robert J. Scott
Rob's law practice is focused on software, security and privacy, intellectual property, licensing transactions, and litigation. He has become a trusted resource on network security, IT compliance, and cloud computing. His articles on the Cloud have been published in the Licensing Journal, Corporate Compliance Insights and others including a chapter "Overcoming Security Challenges in Cloud Computing" in Thomson Reuters/Aspatore Books.
About Scott & Scott, LLP
Scott & Scott, LLP is a leading intellectual property and technology law firm representing businesses in matters involving software licensing. Scott & Scott, LLP's legal and technology professionals provide software audit defense and software compliance solutions, all protected by attorney-client and work-product privileges.
Visit Scott & Scott, LLP online at http://www.scottandscottllp.com.
*Texas CLE (California CLE pending)
-30-