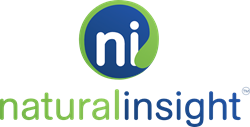 New York, NY (PRWEB) January 19, 2016
Natural Insight, the company that simplifies retail task management, communications, scheduling, and execution analytics, announced today at the 105th NRF Big Show Conference, a major benchmark in retail operations. The Natural Insight WorkTrak app, announced formally last month, has experienced rapid adoption across the retail ecosystem with thousands of workers downloading the app.
NI WorkTrak leverages Natural Insight's already best-in-class HTML5 architecture and delivers a rich user experience that simplifies the hourly workforce management of over 80,000 hourly retail workers.
"We are excited about the rapid adoption of our mobile technology," said Stefan Midford, CEO of Natural Insight. "Our customers count on us to manage labor from end-to-end and through the NI WorkTrak app we've added a new level of mobile productivity that makes organizing, scheduling, managing, and measuring in-store execution easier than ever."
Visit booth #3171 for a full demonstration of how the Natural Insight WorkTrak app extends the value of existing in-store devices by providing an all-in-one workforce management platform.
For more information about WorkTrak, click here.
About Natural Insight
Supporting 80,000 skilled retail professionals in more than 120,000 locations globally, Natural Insight is a leading provider of cloud-based workforce management software for merchandisers, product companies, event marketers and retailers. Natural Insight is privately held and headquartered in Sterling, VA with offices in Toronto and Birmingham, England. Visit http://www.naturalinsight.com for more information.