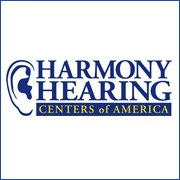 Orlando, FL (PRWEB) January 19, 2016
Roughly 20 percent of the entire US population, or 48 million people, have some degree of hearing loss. And it's not just the older population; of the 48 million people with hearing loss, 30 million are under the age of 65.
And the problem is not confined to the US; according to the World Health Organization, 1.1 billion teenagers and young adults worldwide are at risk of hearing loss from exposure to unsafe sound levels from personal audio devices and noisy environments like nightclubs and concerts.
Also, once people develop hearing loss, they tend to wait an average of five to seven years before seeking help, if at all. In fact, only one out of every five people who could benefit from hearing aids will seek help.
According to Harmony Hearing Centers of America, people delay treatment due to misinformation about hearing loss and hearing aids. People tend to view hearing loss as a problem that only affects old people, or as a problem that hearing aids can't correct. On the contrary, hearing loss affects people of all ages and modern hearing aids have been shown to be highly effective.
These little-known facts, along with several others, can be found in a recently published article titled 10 Surprising Facts About Hearing Loss. By continuing to educate the public, Harmony Hearing Centers of America hopes to raise awareness about hearing loss, its prevalence, how it affects all age groups, and most importantly that it can be effectively treated.
About Harmony Hearing Centers of America
Harmony Hearing Centers of America is a full-service audiology practice with seven locations in the Orlando, Florida area. The practice offers comprehensive hearing care services to help members of the local community hear better, live better, and reconnect with loved ones.
Contact:
Adam Chirico
Harmony Hearing Centers of America
(407) 329-4885
http://www.fixmyhearing.com