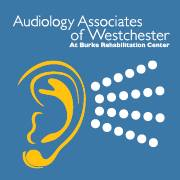 White Plains, NY (PRWEB) January 19, 2016
Overcoming challenges in life is something everyone must face at some point, but those with hearing loss face additional obstacles. And while it would be easy for those who are deaf or hard-of-hearing to give up on achieving difficult goals, those that enlist the help of friends, family, and the right technology can achieve even the most difficult tasks.
Audiology Associates of Westchester, in a recently published article titled Overcoming Hearing Loss – This Year's Best Stories, recognizes eight individuals, who over the course of 2015 overcame hearing loss to accomplish great things. The list includes an NFL player, a musician, a designer, and a mountaineer and filmmaker.
The article shows that those with hearing loss, with the support of friends and family and with the help of technology, can achieve goals in any field. Derrick Coleman, for instance, not only became the first hard-of-hearing NFL player but also played in the Super Bowl. Justin Osmond became an award winning musician despite hearing loss, and Win Whittaker still enjoys his career as a mountaineer, musician, and filmmaker with the help of hearing aids equipped with advanced technology.
The article also includes three high school graduates that will be pursuing challenging careers in medicine and physical therapy.
Audiology Associates of Westchester wants to spread the message that those with hearing loss, with a little help and a lot of determination, can succeed in any career or profession.
About Audiology Associates of Westchester
Audiology Associates of Westchester is a full-service audiology practice located in White Plains, NY. The practice offers comprehensive hearing care services to help members of the local community hear better, live better, and reconnect with loved ones.
Contact:
Kira Pozdnyakova, Au.D.
Audiology Associates of Westchester
914-949-0034
[http://www.hearing-care.org