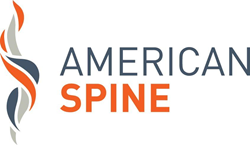 Frederick, Maryland (PRWEB) January 21, 2016
Atif Malik, M.D., Sandeep Sherlekar, M.D, and Said Osman, M.D. just returned from a humanitarian mission to provide medical care and consultation to Iraqi hospitals. Dr. Hayder Al -Hamzawi of Definitive Care invited the American Spine physicians to Erbil, Iraq. Dr. Al-Hamzawi is an Iraqi physician whose family owns a number of hospitals in the Middle East and Iraq. Dr. Al-Hamzawi's company, Definitive Care, works closely with the Ministry of Interior of Iraq to help Iraqi hospitals find specialists who can help provide much needed specialty care to patients with complex medical conditions.
Since the end of the Iraq war, the country has been on a mission to build up the health care industry and provide care to patients affected by disease and disability. Dr. Al-Hamzawi's area of interest has been to establish a world class spine and orthopedic specialties clinic. "We have been working with doctors from local countries in South Asia. However, having American doctors come to Iraq to help us with minimally and less invasive surgeries of the spine has been our main goal. We are very excited to work with the American Spine team, especially Dr. Malik, Dr. Sherlekar and Dr. Osman. It really is a great honor." said Dr. Al-Hamzawi.
"We just didn't know what to expect when we started communicating with Dr. Al-Hamzawi and obviously our colleagues and families were very concerned about us going to Iraq," said Dr. Said Osman.
"We arrived in Erbil, Iraq and saw that this is nothing like we imagined. There are new buildings going up everywhere and people really are working hard to establish a modern Iraq. However, the healthcare situation is still in its infancy," says Dr. Sherlekar.
"Since the 2003 US-led invasion that toppled Saddam Hussein, there has been a mass exodus of doctors from Iraq. People often cannot receive the medical care they need, forcing them to seek treatment elsewhere in nearby countries including India, Iran, Turkey, Germany and Pakistan. For many, the answer is found in the Kurdistan Region, which lies about 350 kilometers north of Baghdad and remains violence-torn Iraq's only oasis of calm and economic growth even though the situation seems to be changing for the better overall," explains Dr. Al-Hamzawi.
"There are very few doctors and many patients, so we must wait a long time to get treatment, which is a big problem if you have an emergency," explains Omar Ali, a friend of an ill patient who has traveled to Kurdistan from Baghdad. Mrs. Jalalvand, a nurse at the Turkish Private Hospital, said some patients end up in critical condition by the time they reach Erbil. Dr. Al-Hamzawi says, "We don't want patients to leave Iraq for treatment, for example to Turkey, Jordan, India or other countries. Erbil is much closer for patients when they need treatment immediately and we want to build a coalition with world class doctors to come here and treat patients while helping us establish a state-of-the art healthcare system. "
While there are many excellent and experienced resident doctors in the Kurdistan Region, specialists are brought in from other countries when needed for difficult cases, which helps make it easier for patients to remain in Iraq for comprehensive care.
"We saw some very interesting cases in Erbil," Dr. Malik explains. "We treated children and adults with blast injuries resulting in spinal cord paralysis, cerebral palsy, spinal disc herniations, severe osteoarthritis, sequelae from trauma and even rare conditions including aplasia of the cervical spine. Many of these patients have had very rudimentary care and they are eager to be evaluated by American doctors. We are told that most of the patients have traveled from all over Iraq and some from Syria to get medical care. What is most heart-breaking is when we see injuries where there is either no treatment or those that require complex interventions which are not available at the present time in Iraq,"
American Spine doctors intend to work with Dr. Hayder Al-Hamzawi of Definitive Care to establish a center of excellence in spinal care in Iraq. Drs. Malik, Sherlekar and Osman will be working closely in the weeks and months ahead to help Definitive Care acquire the latest equipment and will then begin building a team of doctors who are experts in minimally invasive and endoscopic surgeries of the spine to travel to Iraq to treat patients and train their staff of doctors.
For more information on American Spine news please visit our website http://www.americanspinemd.com or call #240.629.3939 to schedule an appointment.
Or for personal attention, please contact Laurie Pantezzi of American Spine, 301.471.4795 or laurie(at)americanspinemd(dot)com.