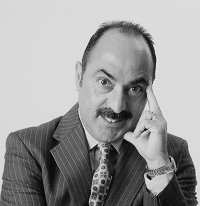 "Channel marketers have to consider the shifting business models when designing and structuring their enablement and incentive programs."
Miami, FL. (PRWEB) January 20, 2016
Perks | Channel, global provider of innovative channel incentive and loyalty solutions releases its newest resource, A Toolkit that Pays: The Essential 'Through Partner' Marketing Enablement Resource. As the channel continues embracing everything Cloud, it is evident that the way the channel has nurtured and quantified through-partner marketing is no longer effective. Vendors can no longer attempt to fund partner-led marketing with traditional MDF approaches and tools.
Perks Chief Channel Strategist, Claudio Ayub, explains that as the pace of change from disruptive technologies increases, traditional notions of a channel ecosystem need to be redefined: "Channel marketers have to consider these shifting business models when designing and structuring their enablement and incentive programs. The transition to the Cloud has severely impacted partner profitability and cash flow. Long long reimbursement periods are simply not an option for SMB Hybrid and Born in the Cloud partners."
This channel marketing resource provides the tools, templates and checklists that will help field and channel marketing professionals, program managers, channel account managers and sales leaders strategize a comprehensive and programmatic approach to creating demand through resellers and partners.
About Perks
Perks is a leading incentive and loyalty marketing company that provides services and software to help our clients engage with their indirect channel and ensure channel partner and customer effectiveness. With a listing on the Salesforce AppExchange and a global user base exceeding 7.5 million users, Perks takes the guesswork out of channel incentives and loyalty programs.
Our solutions empower leading global enterprises with the sales and marketing programs they need to produce a competitive advantage through their indirect sales channels. The available solution set encompasses the three most critical areas to optimize indirect channel performance: marketing enablement, incentive management, and global managed services. We provide these services to some of the most influential companies in the world, all backed and supported by years of expertise and our Science of Motivation™ platform.