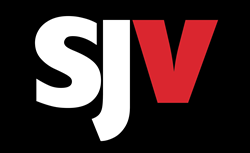 "Our clients are able to deliver better service to their customers, based on the data and jurisdictional information we provide through Client Connect."
Kennesaw, GA (PRWEB) January 20, 2016
SJV & Associates, a leading Global Provider to the Background Screening Industry, announced today the release of 'Client Connect 2.0'. The new and improved client facing portal allows users to experience the complete transparency that SJV operates with, offering full access to the entirety of their account's activity through a direct link to SJV's proprietary Case Management System (CMS).
The online portal allows clients of SJV to review their account's performance dashboard for Key Performance Indicators (KPIs) such as time service, accuracy rate, hit rate percentages, and more. This portal also provides live streaming updates for all requests and results, including statistics for Courts in all Domestic jurisdictions, and detailed International Screening requirements for over 200 countries.
"Client Connect allows our customers to view orders in real time and quickly communicate with our internal systems to help drive faster results." said Christine Muffat, Director of Client Services. "Our clients are able to deliver better service to their customers, based on the data and jurisdictional information we provide through Client Connect."
"We believe that a well-designed user interface can greatly enhance the customer experience. In designing Client Connect 2.0, we wanted to blend a sleek, user-friendly design with powerful user functionality." said Nick Kelland, VP of Operations and Technology. "At SJV, we pride ourselves on being the most transparent solutions provider in the Background Screening Industry. The release of Client Connect 2.0 complements that by giving our customers instant access to more timely and accurate information than ever before."
ABOUT SJV
SJV is a Global Provider of high-quality, in-depth, accurate and timely public records research. Founded in 1998, SJV is an expert provider of primary source data for Conventional Court Research, Automated Court Research, International Solutions, and Medical Provider Data Solutions.
SJV is also the only firm in its direct marketplace to host an ISO 9001:2008 Certified Quality Management System, ensuring superior quality research, results, and customer service for their entire client base. For more information please call 800-203-0582, send an e-mail to solutions(at)sjvassoc(dot)com, or visit our website at http://www.sjvassoc.com.