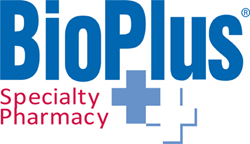 Altamonte Springs, FL (PRWEB) January 19, 2016
BioPlus Specialty Pharmacy (BioPlus), one of the nation's leading innovative specialty pharmacies, provides best-in-class oncology therapy to patients undergoing cancer treatment. In an expansion of BioPlus' patient support program, each oncology therapy patient now receives a 'Therapy Comfort Care Kit,' which is a collection of support items that can ease the discomforts of common cancer treatment side effects.
Difficult and unpleasant side effects are an unfortunate occurrence for many patients during oncology treatment, which can impact patient adherence. Easing side effects promotes better adherence. "A cancer diagnosis can feel overwhelming and the treatment can be challenging, so our Therapy Comfort Care Kit is a hands-on way that we support our cancer patients as they enter and continue the treatment process," shares Nick Maroulis, Pharm.D., Vice President of Specialty Pharmacy Services at BioPlus Specialty Pharmacy.
Each kit offers time-proven items of support that give a measure of comfort during what can be a difficult treatment process. Each kit includes sunscreen, hand lotion, Biotene® mouth rinse (for dry mouth), hand sanitizer (for compromised immunity), non-slip socks, and a stress ball.
About BioPlus Specialty Pharmacy
BioPlus Specialty Pharmacy is the first specialty pharmacy to introduce a two-hour turnaround from referral to patient acceptance. BioPlus... Where healing begins in 2 hours. Our company celebrates 26 years of innovative excellence in specialty pharmacy, working closely with payers and the pharmaceutical industry, as well as with prescribers to get prompt treatment for patients, and directly supporting our patients nationwide to achieve optimal health outcomes. Our proprietary web tool Tap App, connects prescribers to the pharmacy by bringing the pharmacy chart into the doctor's office with real-time specialty pharmacy information and treatment monitoring.
BioPlus provides a complete range of specialty services, including for hepatitis C, multiple sclerosis, cancer, bleeding disorders, and other complex, chronic conditions. BioPlus, a privately-held, pharmacist-owned company based in Altamonte Springs, Florida, is accredited by URAC, VIPPS, and the Accreditation Commission for Health Care (ACHC).
For information: http://www.bioplusrx.com or
Contact: info(at)bioplusrx(dot)com
Phone: 1-888-292-0744
###