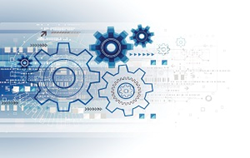 Boulder, Colo. (PRWEB) January 20, 2016
Enterprise Management Associates (EMA), a leading IT and data management research and consulting firm, today announced it will host a research webinar titled "Microservices: Reducing Complexity and Delivering an Optimal Customer Experience in an Omnichannel World," featuring Julie Craig, research director at EMA, Jonathan Lindo, VP of enterprise mobility at CA Technologies, and Bryan Whitmarsh, director of APM product management at CA Technologies.
The microservices software architecture is the industry's latest answer to providing customers with a seamless, high-quality omnichannel experience. Designed to make software more "transportable" across multiple devices and platforms—including web, mobile, and wearables—this approach promises to deliver an optimal customer experience regardless of how, when, or where a customer chooses to engage with a business.
However with this proliferation of platforms and devices, understanding the customer experience becomes more difficult. Highly interconnected and interactive, microservices architectures require a new level of customer centricity to alleviate complexity, reduce support costs, and ensure a high quality end user experience.
Attend this webinar to learn:

What new challenges IT will encounter in deploying, monitoring, and managing microservices in omnichannel environments
How to reduce complexity and understand the impact of change when monitoring applications using microservices architectures
How to monitor an entire omnichannel stack with a single application performance management (APM) solution
The webinar is Wednesday, January 27 at 12:00 p.m. Eastern. Those who wish to attend can register at: http://research.enterprisemanagement.com/microservices-webinar-pr.html
About EMA
Founded in 1996, EMA is a leading industry analyst firm that specializes in providing deep insight across the full spectrum of IT and data management technologies. EMA analysts leverage a unique combination of practical experience, insight into industry best practices, and in-depth knowledge of current and planned vendor solutions to help clients achieve their goals. Learn more about EMA research, analysis, and consulting services for enterprise line of business users, IT professionals and IT vendors at http://www.enterprisemanagement.com or blogs.enterprisemanagement.com.