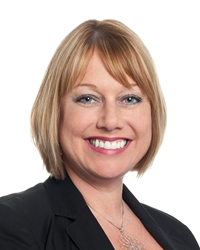 I am very excited for this great opportunity!
Cleveland, OH (PRWEB) January 21, 2016
Capio Partners, LLC is pleased to announce the recent addition of Dee Simcox, Marketing Director. In this role, Dee will collaborate with the Chief Healthcare Strategy Officer to create and manage integrated marketing challenges. 
Lyman Sornberger, Capio's Chief Healthcare Strategy Officer, gives his input on the company's newest member, "Dee Simcox is one of the most amazing women that I have had the great opportunity to work with for six plus years at the Cleveland Clinic. Her enthusiasm and expertise will be a phenomenal addition to the Capio Partners Management Team."
Prior to joining Capio Partners, Dee worked at the world renowned Cleveland Clinic and is an accomplished leader with over twenty years of experience in healthcare. Dee brings extensive knowledge in operations, clinical operations, health information management, and recently spent the last eight years in revenue cycle management. 
Before working at Cleveland Clinic, Dee worked in the restaurant business where she initially learned to be an expert in customer service. In addition, she worked for an accounts receivables firm for several years in a number of supporting roles including data entry clerk, front desk receptionist and accounts receivables. 
Dee excitedly comments, "I am very honored to work for this company after being named one of the Best Places to Work in Collections for the fourth consecutive year!"
Sornberger concludes, "I am honored to have Dee join our team and after 30 years in Executive Health Care, I can not say anything other than we, at Capio Partners, are extremely fortunate. Welcome, Dee! "
About Capio Partners
Capio Partners provides revenue cycle solutions for some of the nation's leading healthcare providers and hospital systems, converting uncollected receivables into cash. Capio's Complaintless Collections™ model helps optimize healthcare revenue cycles through best practices that focus on educating and advocating for patients, while remaining fully compliant with industry regulations. With a 40-year track record in the healthcare receivables industry, Capio Partners delivers results. Capio is headquartered in Atlanta, Georgia with operations outside of Dallas, Texas. Please check us out at http://www.capiopartners.com/.