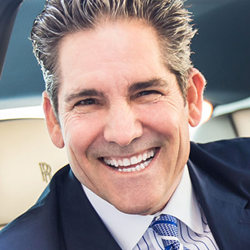 Soldiers provide freedom to me and my family everyday and I want to help them achieve the financial freedom they deserve.
Miami Beach, FL (PRWEB) January 20, 2016
Veterans gain access to one hundred and fifty six video segments on Selling Basics, Understanding the Buyer and 100 Ways to Stay Motivated. These foundational programs allow a veteran to set the building blocks to establish their entrepreneurial journey or expand on an already successful career. With on-demand, 24/7 access, a veteran can train any time, day or night, to build up their hustle muscle and take their sales game to the next level.
Business News Daily lists Sales and Marketing in the Top 10 best jobs for veterans, but training on Cardone University isn't limited to salespeople. Customer service, information technology, production, distribution and logistics, accounting, research and development, and human resources careers can all benefit from the training provided on this platform.
Although Grant Cardone never served in the military himself, he has the utmost respect for them and has continued to show his appreciation through free seminars and events to benefit them. He has spoken at Fort Benning and at the Pentagon with American Dream U and even traveled to Colombia to speak with Military Generals at the Bogota Polytechnic University.
He understands the need in today's world to help vets transition back to civilian life.
"I love speaking to soldiers because they truly understand what it means to do WHATEVER it takes to accomplish a target. Soldiers provide freedom to me and my family everyday and I want to help them achieve the financial freedom they deserve." – Grant Cardone
Cardone University was released in 2010 as a practical and efficient tool to help entrepreneurs hone their skills to dominate whatever market they work in. The biggest problem for a soldier transitioning to civilian life is the sudden loss of highly structured leadership in day-to-day activities and living a regimented lifestyle. Grant's message and training on Cardone University fills that void with daily training, succinct testing and a highly accessible platform.
48% of U.S. veterans are unemployed. With over 130,000 U.S. troops transitioning out of the military in 2015, and 2 out of 3 of those vets finding it difficult to transition back to civilian life, any interested U.S. member of the military should visit http://www.cardoneuniversity.com/vets to take advantage of Grant Cardone's offer.
About Grant Cardone:
Grant Cardone is a business strategist, marketing and branding expert, the leading international sales expert in the world and best-selling author of five books. Cardone owns multiple companies; Cardone Training Technologies , Inc., Cardone Group (a software and technology business), Grant Cardone TV (online media network--GrantCardoneTV.com), and Cardone Acquisitions, a national real estate company which currently owns over 3,500 units throughout the United States.
Cardone is the world's top sales training expert with the most viewed online sales training site in the world today with over 1500 segments of content used by companies like Ashley, Aflac, All State, Google, MIT, Inside Sales, Udemy, Chrysler, Toyota, Morgan Stanley, T-Mobile, AT&T, Sprint, Fran Tarkenton Companies and thousands more. You can follow Cardone on Twitter @GrantCardone or visit http://www.GrantCardone.com
For further press information on Grant Cardone please contact Vaughn Reynolds:
Vaughn Reynolds – Public Relations
Vaughn(at)GrantCardone.com
Cardone Training Technologies, Inc
Phone: 310.777.0255
Fax: 310.777.0256
Web: http://www.grantcardone.com