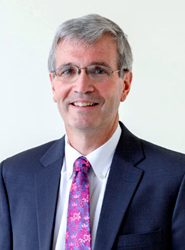 Effectively leveraging analytics has become a necessity for finance decision-makers
PORTLAND, Maine (PRWEB) January 19, 2016
HIMSS and HIMSS Media have announced the speaker lineup and agenda for their 3rd Annual Revenue Cycle Solutions Summit, the go-to event for healthcare finance decision-makers, which kicks off in Las Vegas on February 29, 2016.
Featuring Intermountain Healthcare CIO Marc Probst as keynote, the Revenue Cycle Solutions Summit, which takes place at HIMSS16, will provide thought leadership around how healthcare organizations are using technology and analytics to strategically rethink RCM and position their organizations for success.
"With the healthcare industry facing heightened pressure to better their balance sheets, effectively leveraging analytics has become a necessity for finance decision-makers," said John Whelan, executive vice president of HIMSS Media. "At HIMSS' Revenue Cycle Solutions Summit, you'll learn from the industry's top revenue cycle leaders on how they're tapping analytics to transform financial outcomes."
Revenue cycle experts from organizations – including Intermountain Healthcare, Northwestern Memorial HealthCare, Steward Health Care and Sutter Physician Services – will share actionable strategies, lessons learned and key insights on what analytics can do to boost collections and revenue at your organization. Topics to be addressed at the summit include forensic analytics; the analytics of vendor management; using technology to enhance the patient experience; implementing a consumer-friendly payment portal; tapping analytics to boost collections and more.
Featured Speakers Include:

Keynote: Marc Probst, Chief Information Officer of Intermountain Healthcare
Jennifer Andersson, Director of Admitting & Registration at Northwestern Memorial HealthCare: How the health system boosted collections by over $8.5 million
Jeff Fuller, Director of Analytics at Carolinas HealthCare System: Tapping analytics to connect physicians with cost data and developing a clinically-driven revenue cycle
Chris Lah, Executive Director of Revenue Cycle at Cincinnati Children's: Implementing a financial engagement portal that boosted collections by 10% and patient satisfaction by 66%
Michael Rawdan, System Director of Revenue Cycle & Patient Experience at St. Luke's Health System: Transforming patients' financial experience via a Web platform that has yielded more than $9.2 million in payments
Mark Rieger, Senior Director of Forensic Analytics at Sutter Physician Services: Developing forensic and predictive analytics to optimize revenue cycle management
Scott Ulrich, Director of Patient Access & Financial Services at Houston Methodist: How revenue cycle analytics resulted in a $25 million increase in POS collections and $69.4 million ROI for Medicare reimbursement
About HIMSS Media
HIMSS Media is the fastest growing B2B media group focused exclusively on healthcare and technology markets. Through its suite of market-leading brands, such as Healthcare IT News, Healthcare Finance and MobiHealthNews, HIMSS Media delivers news, analysis and must-have information to an audience of senior healthcare and technology influencers. HIMSS Media is also the leading producer of important live events, such as the Privacy & Security Forum, Patient Engagement Summit, Revenue Cycle Solutions Summit and Big Data and Healthcare Analytics Forum.
About HIMSS
HIMSS is a global, cause-based, not-for-profit organization focused on better health through information technology. HIMSS leads efforts to optimize health engagements and care outcomes using information technology. HIMSS is a cause-based, global enterprise producing health IT thought leadership, education, events, market research and media services around the world. Founded in 1961, HIMSS encompasses more than 61,000 individuals, of which more than two-thirds work in healthcare provider, governmental and not-for profit organizations across the globe, plus over 640 corporations and 400 not-for-profit partner organizations that share this cause. HIMSS, headquartered in Chicago, serves the global health IT community with additional offices in the United States, Europe and Asia.