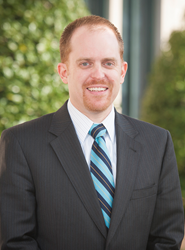 "Building partnerships with quality ownership groups is important to OTO's continued growth."
Spartanburg, SC (PRWEB) January 21, 2016
OTO Development, a Spartanburg-based hospitality development and management company, has established an aggressive growth plan for 2016, expanding both the portfolio and senior leadership team this week.
To support growth goals and acquisitions, the company appointed a new Vice President of Business Development, former VP of Finance Jason Boehm. A part of OTO's leadership team since 2008, Boehm will focus on adding assets to OTO's management portfolio, an area the company plans to expand significantly. Primarily focusing on securing and transitioning new third-party management contracts, Boehm will also support retaining existing management contracts, and will serve as a key liaison between OTO and its owner partners.
OTO's CEO, Corry Oakes, added, "We finished 2015 with a lot of momentum in both development and management. Jason's skill set will facilitate strong partnerships with our owners; he will be key as we continue to grow our managed assets. Our pipeline ahead is poised to elevate OTO's position in the hospitality industry, and with Jason supporting this growth, I'm confident in the goals we've set for 2016."
The hospitality group was recently awarded two new management contracts, which will further bolster the growing property management portfolio. OTO secured contracts for the Courtyard by Marriott Long Island / MacArthur Airport and the Hilton Garden Inn St. Louis Shiloh/O'Fallon & Regency Conference Center. These properties mark OTO's 9th and 10th assets added in 2015, which brings the total managed portfolio to 47 properties.
"Building partnerships with quality ownership groups is important to OTO's continued growth," Mr. Boehm remarked. "I'm thrilled to step into this role, and have a lot of trust in our team; we look forward to bringing our management expertise to these properties."
With solid and scalable support systems, OTO's properties span from coast to coast, in a total of fourteen states. The company plans to aggressively increase the current portfolio over the next few years through a robust pipeline of hotels in development and new third party management contracts.