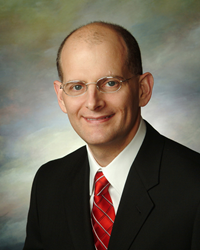 there are great resources and tools out there that can really change how you feel about winter and the moods you experience during the cold months
Kansas City, Missouri (PRWEB) January 21, 2016
Seasons can have a heavy influence on our moods. During the winter months it is not uncommon to experience a lack of energy, feelings of sadness and a general case of the blues.
Mosaic Life Care invites all those suffering from the effects of a long winter to attend Winter Blues, Gloom…or Bloom on January 27, from 6 to 7 p.m. Whether attendees suffer from seasonal mood changes, or simply have a mild bout of cabin fever, they will enjoy a discussion covering a variety of topics related to managing the winter blues that often creep up after the holidays.
"Coming down with a case of the winter blues is normal. However, there are great resources and tools out there that can really change how you feel about winter and the moods you experience during the cold months," says June LeBlanc, Life Celebrant and Life Center Team Leader at Mosaic Life Care.
Scott Kempton, MD, will present strategies for symptom relief related to winter gloom, including a discussion of the latest research on the therapeutic use of Vitamin D, the use of full-spectrum lights, nutrition to boost health during the winter and lifestyle changes that encourage good moods to bloom in the midst of winter. He will also give some practical tips to help you keep connecting with people and boost your mood throughout the winter
Guests will leave with extensive information and resources related to winter mood regulation and a calendar of events taking place at the Life Center that will help chase the winter blues away.
Registration for Blues, Gloom…or Bloom is online and the event will be held at Mosaic Life Care at Shoal Creek 8870 NE 82nd Terrace in Kansas City.
About Mosaic Life Care
At Mosaic Life Care, we are committed to providing the best and safest care, while creating a warm, inviting environment for our patients, family members and caregivers. Our innovative life-care model combines traditional health care and a focus on key life elements that affect overall wellness. We have made a commitment to the health, well-being and vitality of the communities and organizations we serve through health-related initiatives and opportunities. Mosaic Life Care is the next generation of health care.