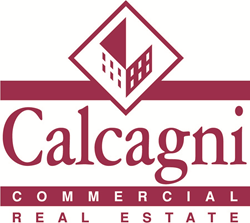 Cheshire, Connecticut (PRWEB) January 20, 2016
2015 was a year of hefty transactions for Calcagni Commercial of Cheshire, Connecticut, with the third and fourth quarters culminating in three standout sales. Though the asset class and buyer type differed from one deal to the next, the scale, industry prominence and transactional efficiency of each did not.
In August, Calcagni's Ralph Lewis represented both sides of the sale of 190 Pine Rock Avenue in Hamden, Connecticut for a purchase price of $7.6 million. This 30-unit, 120-bed complex is adjacent to the Southern Connecticut State University campus and was sold by private investors in Fairfield County, Connecticut and purchased by a real estate fund headquartered in Danville, California.
One month later, Lewis again represented both sides of a commercial deal, this one for a Party City-anchored shopping center located at 292 Boston Post Road in Orange, Connecticut. For a price of $5,425,000, the property was sold by private investors in Westbrook, Connecticut and purchased by private investors in Trumbull, Connecticut.
Closing the year with one of the state's highest ranking commercial sales, Lewis united buyer and seller for the disposition of 1029 South Main Street in Cheshire, Connecticut, a 50,905 square foot Big Y-anchored shopping center. The $12.3 million sale to a Real Estate Investment Trust was uniquely gratifying to Lewis, as he facilitated the conversion of the plaza's original Everybody's IGA into a Big Y market in the summer of 2014.
With second-half sales tallying over $25 million, Calcagni Commercial's 2015 résumé was robust and was made more impressive by the fact that the deals were internally sourced, fully off-market and involved dual representation. With a 2016 lineup of pending transactions sharing similar characteristics, Calcagni Commercial is poised to compete with the iconic firms that have thus far commanded the commercial real estate industry.