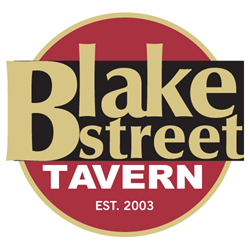 We always have huge crowds on football weekends, but we've never seen anything like this,'' said Blake Street owner Chris Fuselier. "The only bigger crowd in Denver will be at Sports Authority Field. And our beer prices are much better than theirs.''
Denver, Colorado (PRWEB) January 20, 2016
http://www.blakestreettavern.com The Blake Street Tavern voted by numerous media types as the Best Sports Bar in Denver, is airing the AFC Championship game between the Denver Broncos and the New England Patriots on Sunday, January 24th which could be the busiest sports bar in America. Why? Because the "Big House on Blake", as Denver sports fans call it, is home to watch groups from each of the participants in Sunday's AFC Championship Game.
The Blake Street Tavern hosts hundreds of Patriots fans every Sunday, and is also home to legions of Broncos fans. So Sunday's game represents a perfect storm - Patriots Nation and Broncos Nation under one roof. It's not as though there won't be room for everyone because the Blake Street Tavern, in addition to being the Best Sports Bar in the Mile High City, also is the biggest. The Big House has 18,000 square feet, three bars and 60 4K ultra high def. TVs under one roof. "We always have huge crowds on football weekends, but we've never seen anything like this,'' said Blake Street owner Chris Fuselier. "The only bigger crowd in Denver will be at Sports Authority Field. And our beer prices are much better than theirs.''
For more information and personal interviews, please contact Chris or Shelley.