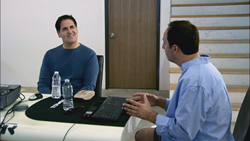 Defying convention is part of the Tower brand ethos, so we moved to a concentrated 5-hour work day, 8am-1pm. Then we live.
San Diego, California (PRWEB) January 21, 2016
Southern California entrepreneur, Stephan Aarstol, and his stand up paddle board ("SUP") company Tower Paddle Boards will be featured on ABC's Beyond the Tank at 8/7c on Thursday, January 28th, 2016.
Since partnering with Mark Cuban and landing $150,000 in funding on ABC's Emmy Award winning Shark Tank in 2012, Tower has done over $17 Million in sales. In the December 2nd, 2013 issue of People Magazine, Stephan was featured as one of Shark Tank's Biggest Winners. In 2014, the San Diego Business journal crowned Tower as the #1 Fastest Growing Private Company in San Diego. A year later, Tower ranked #239 on INC Magazine's "Inc 500" list of Americas fastest growing companies with a 3-year growth rate of 1853%.
Leveraging the popularity of stand up paddle boarding, Stephan landed Tower on Season 3 of ABC's Shark Tank. From there Tower's annual revenues have grown over 2500% in the last 4 years. With only $100,000 in lifetime sales at the time of his investment, Mark Cuban has been quoted in Forbes saying that Tower Paddle Boards is one of his best Shark Tank investments.
In May of 2015, Tower moved to a 5-hour work day. "While growth is important, our essence is we create tools for the human spirit," Aarstol explains, "Defying convention is part of the Tower brand ethos, so we moved to a concentrated 5-hour work day, 8am-1pm. Then we live."
The Beyond the Tank segment includes Cuban meeting with Stephan in San Diego to discuss different areas of the company to see what they can grow and improve, as well as Stephan traveling to Seattle for a potential business development deal with senior Amazon.com executives.
About Tower:
As a purveyor of the beach lifestyle, Tower creates tools for the human spirit. They disrupt markets with their value proposition of producing and selling high-quality products at low cost by leveraging their online marketing expertise and factory direct online business model. Beyond selling paddle boards at TowerPaddleBoards.com, Tower now operates "Tower Magazine," a beach lifestyle magazine living digitally online at http://Tower.Life, and sells handcrafted wood sunglasses at SunglassesByTower.com.
About Beyond the Tank:
Beyond the Tank is the companion series from the producers of the Emmy-winning reality series, Shark Tank. Each episode of Beyond the Tank features captivating and surprising outcomes, and examines the highs and lows after the Sharks strike a deal with the entrepreneurs on Shark Tank.