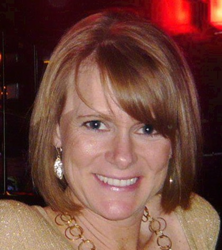 Austin, TX (PRWEB) January 20, 2016
Pay Half Club is thrilled to announce the appointment of Traci Williams to the position of Chief Executive Officer, effective immediately. Ms. Williams previously served the company as Vice President of Business Development before her promotion to Chief Operating Officer. As the number of establishments joining Pay Half Club increase, and as customers begin seeing the tremendous value of the membership, Pay Half Club is now set to focus on customer acquisition, a solid infrastructure and stability, all of which will lead to greater shareholder value. Ms. Williams has over 15 years of experience in human resources, organizational development, program management, and new product introduction within Fortune 500 technology companies, including Motorola and Freescale. She has served as an executive in several start up companies as well.
Pay Half Club is a revolutionary dining app that shares revenue with PHC establishments and creates strong value for customer subscribers. Currently, consumers can receive half off of their entrées and alcoholic beverages (alcohol discounted where permissible by law) in select cities in Florida, Utah, Idaho and New Jersey. They plan to open cities in additional states, including Texas, New York and Oklahoma within the next two months with a long-term plan to open nationally.
Moving forward, Williams is planning to improve working capital, increase restaurant density and maximize consumer value.
Press Release
Contact:
Karen Hirsch, Director of Marketing, Pay Half Club
214-673-0794
karen.hirsch(at)payhalfclub(dot)com