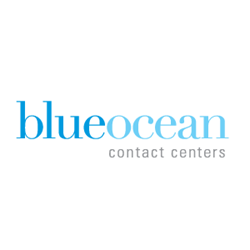 We warmly welcome Elizabeth to our ever-expanding team and anticipate great success as she dives into her role as Director, Sales.
Halifax, Nova Scotia (PRWEB) January 20, 2016
Blue Ocean, an international outsourced contact center servicing North America, is eager to announce the addition of Elizabeth Sedlacek to the team as Director, Sales. Elizabeth will be joining Blue Ocean as the call center outsourcer actively expands into new markets and strengthens existing partnerships throughout North America.
Elizabeth possesses over 16 years of contact center outsourcing experience, having worked for a mid-sized Canadian owned call center and BPO. For the past nine years, she served as Senior Director of Business Development & Client Care, providing high level guidance while still growing business accounts through hands-on connections.
As part of the Blue Ocean team, Elizabeth will use her proven track record to open up new markets for Blue Ocean and acquire incremental contact center business. Her deep knowledge of contact center operations and sales across verticals paired with her years of leadership and demonstrated business-building success make her a great asset for Blue Ocean.
"Being a part of Blue Ocean, an outsourced contact center with a reputation for high-quality customer experiences, is truly rewarding," said Elizabeth. "I look forward to pursuing new avenues of business and making it clear that Blue Ocean is the number one outsourced partner for businesses in need of services from customer service support and order management to roadside assistance and reservations."
"We warmly welcome Elizabeth to our ever-expanding team and anticipate great success as she dives into her role as Director, Sales," said Mike Hasler, VP, Sales and Marketing of Blue Ocean. "One of the key components of our growth strategy is to be a sales presence in major North American markets. Elizabeth will be on the ground in Toronto and beyond, showing our existing clients and prospects first-hand the advantage to partnering with Blue Ocean."
For more information, please contact Amy Bennet, Director of Communications at 902.722.3312 or abennet(at)blueocean(dot)ca.
About Blue Ocean Contact Centers
Blue Ocean Contact Centers is an award winning North American Contact Center/Call Center, provider of innovative call center outsourcing services. They are creators of practical solutions to real problems that enhance the relationships clients have with their customers. Blue Ocean Contact Centers provides the opportunity to strengthen and enhance these customer relationships and build lifetime loyalty leading to increased profitability.