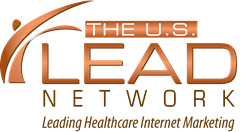 Currently US Lead Network is offering free whiteboard animations to all new healthcare clients, a $1500 value!
Scottsdale, Arizona (PRWEB) January 20, 2016
Top medical SEO firm, US Lead Network, is now offering complimentary whiteboard animation videos to all new healthcare clients. These videos are known as "explainer" videos and work very well for patient acquisition. For a complimentary explanation and to find out how the healthcare marketing programs work, call (877) 791-6466.
US Lead Network provides medical SEO services to healthcare practices nationwide across multiple specialties. Results are uniformly successful, with the firm maintaining a comprehensive team of graphic designers, developers, content writers and SEO experts. The company was founded by a physician, who edits the content to make sure it is accurate.
The whiteboard animation videos are written by a physician and include sound-over as well as all production. All new healthcare clients receive a complimentary animation, which normally costs $1500. The videos have a low abandonment rate, and are extremely attractive when embedded on a client's website.
US Lead Network engages with medical clients on two types of healthcare internet marketing campaigns. This includes both flat fee and pay for performance campaigns. Currently the company operates in twenty one states, and generates over a thousand qualified healthcare leads monthly. In addition, the medical SEO efforts help clients generate tens of thousands of web visitors monthly.
US Lead Network works with medical and dental practices, chiropractors, hospitals, DME companies and more. For a complimentary thirty minute consultation with company founder David Greene, MD, call (877) 791-6466.