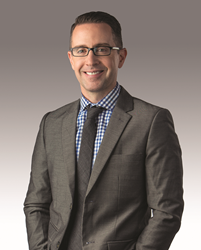 Salt Lake City, Utah (PRWEB) January 27, 2016
Michael Navarre was recently named Assistant Vice President for Institutional Marketing and Communications at Salt Lake Community College.
Navarre joins the college after 12 years spearheading strategic planning and client relations at R&R Partners, one of Salt Lake City's premier advertising agencies. His most prominent accounts included the Utah Transit Authority and the University of St. Augustine.
Prior to R&R, Michael worked for seven years at Bonneville International. He serves as a board member for the Utah chapter of the American Advertising Federation. Navarre earned a bachelor's degree in sociology from the University of Utah. In his new role at SLCC he will be responsible for the College's integrated marketing and communications efforts including overseeing traditional, social and digital marketing, public relations and public image, the contact center and creative services for the institution.
Salt Lake Community College is an accredited, student-focused, comprehensive community college meeting the diverse needs of the Salt Lake community. Home to more than 60,000 students each year, the College is Utah's leading provider of workforce development programs. SLCC is also the largest supplier of transfer students to Utah's four-year institutions and a perennial Top 10 college nationally for total associate degrees awarded. The College is the sole provider of applied technology courses in the Salt Lake area, with multiple locations, an eCampus, and nearly 1,000 continuing education sites located throughout the Salt Lake Valley. Personal attention from an excellent faculty is paramount at the College, which maintains an average class size of 20.