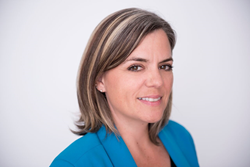 We owe these soldiers a great deal. They put themselves in unimaginable situations, and some of them got stuck in a dwindling spiral of pain and trauma.
New Port Richey, FL (PRWEB) February 01, 2016
According to the U.S. Department of Veterans Affairs, more than 20% of veterans with post-traumatic stress disorder (PTSD) also have substance use disorder (SUD), and are likely to have consequent health problems, such as physical pain, relationship problems and trouble keeping a job. Further, drugs and/or alcohol use often worsens PTSD, creating a vicious cycle of dependency. (1)
Among U.S. military personnel, heavy alcohol use and prescription drug abuse are higher among service members than among civilians, and are on the increase. In 2008, 11% of service members reported misusing prescription drugs, up from 2% in 2002 and 4% in 2005. Most of the prescription drugs misused by service members are opioid pain medications. (2)
The stresses of deployment during wartime account for the majority of such misuse. Those with multiple deployments and combat exposure are at the greatest risk of developing substance abuse problems; they are also more apt to engage in new-onset heavy weekly drinking and binge drinking, and to have greater use of prescribed behavioral health medications. (2)
A Veterans Treatment Court—the first of its kind located on a major military installation—was established at Fort Hood, Texas, by Judge Jeffrey Manske under an agreement between the U.S. Attorney and Chief of Pretrial Services for the Western District of Texas, along with representatives from the Department of Veterans Affairs, on Dec. 11, 2015. Initiated as a pilot program, the court will offer community supervision and treatment provided by the Department of Veterans Affairs as an alternative to federal convictions for qualified veterans charged with committing misdemeanors while at Fort Hood. (3)
Bryn Wesch, CFO of Novus Medical Detox Center, a leading Florida-based drug treatment facility, says the Novus team has seen first-hand how debilitating prescription pain medicine abuse can be, and how much more difficult it is to recover when addiction is treated as a crime rather than as an illness. "We owe these soldiers a great deal. They put themselves in unimaginable situations, and some of them got stuck in a dwindling spiral of pain and trauma," she said. "The Veterans Treatment Court is the right thing. You can't punish drug dependency to cure it; that doesn't work, and only creates a culture of despair."
This unique program—the only one of its kind for offenses committed by veterans on military bases—is scheduled to begin hearings this month. The initiative will be overseen by U.S. District Court Judge Walter Smith, Jr., and run with the support of U.S. Pretrial Services and the Department of Veterans Affairs. A III Corps judge advocate detailed as a special assistant U.S. attorney led the planning and establishment of the court, and will continue to support its operations as a federal prosecutor.
About Novus Medical Detox Center:
Novus Medical Detox Center is a Joint Commission Accredited inpatient medical detox facility. Novus offers safe, effective alcohol and drug treatment programs in a home-like residential setting. Located on 3.25 tree-lined acres in New Port Richey, Florida, Novus is also licensed by the Florida Department of Children and Families and is known for minimizing the discomfort of withdrawal from prescription medication, drugs or alcohol by creating a customized detox program for each patient. By incorporating medication, natural supplements and fluid replenishment, Novus tailors the detox process for each patient, putting the dignity and humanity back into drug detoxification. Patients have 24/7 medical supervision, including round-the-clock nursing care and access to a withdrawal specialist, and enjoy comfortable private or shared rooms with a telephone, cable television and high-speed Internet access. Novus' expansion is tied to its contribution to its industry and local community, ranking number 48 on the Tampa Bay Business Journal's 2014 Fast 50 Awards list of the fastest-growing companies in Tampa Bay, and number 2,936 on the 2014 Inc. 500/5000 list of fastest-growing companies in America. For more information, visit http://www.novusdetox.com.
1. "PTSD: National Center for PTSD." PTSD and Substance Abuse in Veterans. N.p., n.d. Web. 10 Jan. 2016. ptsd.va.gov/public/problems/‌ptsd_substance_abuse_‌veterans.asp.
2. "Substance Abuse in the Military." DrugFacts. N.p., 01 Mar. 2013. Web. 10 Jan. 2016. drugabuse.gov/publications/drugfacts/substance-abuse-in-military.
3. Floyd, Marcus. "ARMY.MIL, The Official Homepage of the United States Army." Veterans Court Pilot Program to Start on Fort Hood. N.p., 22 Dec. 2015. Web. 10 Jan. 2016. army.mil/article/160339/Veterans_Court_pilot_program_to_start_‌on_Fort_Hood/.