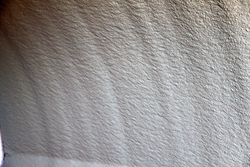 SPARTANBURG, S.C. (PRWEB) January 20, 2016
Milliken Infrastructure Solutions, LLC (MIS), a subsidiary of Milliken & Company, today announced the addition of GeoSpray® 61 to its innovative line of geopolymer mortar system solutions. Building on the company's core geopolymer expertise, GeoSpray 61 is ideally suited for rehabilitation and protection of pipes and structures used in potable (drinking) water systems.
GeoSpray 61 is third-party tested and NSF/ANSI 61-2014 certified to allow asset owners and design engineers to extend the operating life of their existing assets. The product can be used as a protective mortar lining for corrosion protection or as a structural enhancement in large diameter pipes and structures.
As a leader in geopolymer technology, the company's range of geopolymer mortar products are cost effective solutions that not only increase chemical resistance and physical performance, but also significantly reduce greenhouse emissions. MIS utilizes its geopolymer expertise in order to create products that provide innovative and enhanced, environmentally responsible solutions for wider industry use, helping fulfill its mission of "doing good" for people and the planet.
MIS works to solve infrastructure challenges differently, offering a breadth of solutions that rehabilitate, strengthen, and protect infrastructure components. Backed by the company's extensive engineering expertise and support, these systems install easier and faster than functional equivalents.
For more information about Milliken Infrastructure Solutions and its range of solutions, visit http://www.infrastructure.milliken.com. Follow the company on LinkedIn at http://www.linkedin.com/company/milliken-infrastructure.
###
About Milliken Infrastructure Solutions
Milliken Infrastructure Solutions, LLC offers a range of smart, practical innovations focused on exploring new materials and installation-friendly methods to make it easier and more efficient to rehabilitate, repair, and strengthen infrastructure. Headquartered in Spartanburg, South Carolina, the company's extensive range of products – from fiber reinforced polymer and geopolymer mortar systems, to geosynthetic composite concrete mat and fabric innerduct – offer solutions for oil, gas and industrial; storm and sanitary; buildings and parking facilities; transport infrastructure; and telecom markets. Milliken Infrastructure Solutions is a subsidiary of Milliken, a global innovation leader that has over 2,200 U.S. patents - and more than 5,000 patents worldwide - since its founding in 1865. To learn more, visit infrastructure.milliken.com.
About Milliken
For 150 years, Milliken has been innovating with the purpose to explore, discover and create ways to enhance people's lives. Our community of innovators has developed one of the larger collections of United States patents held by a private U.S. company. With expertise across a breadth of disciplines, including specialty chemical, floor covering and performance materials, we work around the world every day to add true value to people's lives, improve health and safety, and help make this world more sustainable. For more information, visit http://www.milliken.com and join us on Twitter and Facebook.