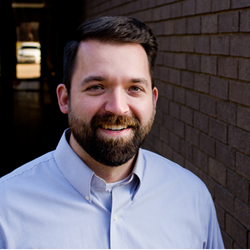 "Bringing Kyle onboard will help further FrogSlayer's reputation as an elite, Texas-based development team."
BRYAN, TX (PRWEB) January 21, 2016
For the second year in a row, FrogSlayer LLC, a leading, regional provider of software product development services, announced more than a 100% increase in sales. President and CEO of FrogSlayer, Ross Morel said, "we owe it all to our talented team of software developers and consultants. Our goal in 2016 is to build on our success and double our sales once more."
According to Morel, "FrogSlayer was founded with the goal to hire the best technical talent in Texas. For the past 10 years the company has not lost sight of this goal. Now, in 2016, we have a need to hire several more high-caliber developers and continue to strengthen our leadership for more growth."
Last week FrogSlayer announced the most recent addition to their executive team. With more than 15 years of experience as a developer, manager and Technical Director of custom software development operations, Kyle Marshall has become the company's newest minority Partner and Director of Operations.
"Bringing Kyle onboard will help further FrogSlayer's reputation as an elite, Texas-based development team. Having high-performance teams like ours allows us to continue to accelerate development and drive innovation for our clients," says Morel.
"As Marshall assumes the role of Director of Operations, great things are in store for FrogSlayer's clients." Morel continued, "Bringing Kyle on strengthens our ability to take on bigger and more challenging projects in our core verticals – Energy, Healthcare and Financial Services."
Marshall also noted "As growth continues, we will maintain the value-driven culture that has been important to FrogSlayer's roots since day one."
About FrogSlayer
FrogSlayer is a software development company founded in 2005 that helps clients build custom software products that drive revenue. Their Texas-based team has helped generate more than $250M in revenue for clients ranging from early-stage startups to the Fortune 500 in industries that include: oil and gas, energy management, healthcare, financial services, and restaurants. The FrogSlayer team specializes in delivering multi-faceted, cross-platform projects with complex technical requirements, great design and grand business goals. To learn more about FrogSlayer, please visit http://www.frogslayer.com or contact us at howdy(at)frogslayer(dot)com or (832) 928-5121.