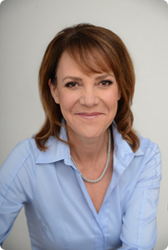 I am deeply honored to receive this award recognizing our company's many efforts to mentor the next generation of women.
Oakland, CA (PRWEB) January 21, 2016
Enterprising Women magazine inducted Tracy Craig, Owner and Principal of Craig Communications, to its class of 2016 Enterprising Women of the Year. The annual Enterprising Women of the Year Award is a prestigious award for women business owners who are recognized as community leaders, entrepreneurs, and role models to women and girls. "I am deeply honored to receive this award recognizing our company's many efforts to mentor the next generation of women," stated Craig.
Craig started Craig Communications in 2000 as a way to stay home with her children and earn a living. She found that being a mother comes with a wealth of skills that help her excel as an entrepreneur, including creativity, managing a budget, problem-solving and balancing a wide-range of responsibilities. Craig leveraged these skills and now manages a staff of eleven diverse employees and operates two offices, including a new corporate office in Oakland, California that opened in October 2015. Today, Craig Communications is a California Public Utilities Commission and Women's Business Enterprise National Council-certified public affairs agency with a broad array of success stories and satisfied clients.
In 2015, Craig and her team supported 70 environmental projects for northern and central California's largest utility provider, six of which were multi-million dollar, active remediation projects. Each project was recognized on a local level thanks to the well thought-out and executed programs that Craig designed, which allowed the projects to proceed unencumbered by community issues. Further, Craig Communications supported a number of highly-visible commercial and residential redevelopment projects last year for various developers across the San Francisco Bay Area. Craig and her team ensure community members feel valued, heard and important when voicing project-related concerns, and this empathetic approach has contributed widely to the company's success in stakeholder engagement and conflict resolution.
As the owner of a small business, Craig understands the value in supporting other small, minority businesses and creating positive change in communities. Craig contracts small businesses whenever possible and also makes a significant effort to find local, unemployed individuals to work directly on the client projects her company supports. Regional Director of Marin County Downtown Streets Team Andrew Hening recently recognized Craig Communications' local hire efforts on behalf of a multi-million dollar construction project in downtown San Rafael, stating that, "in an incredible display of community awareness and involvement, Craig recruiters worked directly with Downtown Streets Team's Employment Specialist to fill a number of local jobs in our community." Over the past four years, Craig Communications has helped 17 individuals secure employment in Bay Point, Lodi, Oakdale, San Rafael and a number of other cities across Northern California.
In her own community of Oakland, Craig hires and mentors individuals who are new to the workforce, providing internships and job development opportunities while sharing her experience and passion for community relations work. Craig recently set up a scholarship fund to provide at-risk Oakland high school students with monies to further their education in the trades, at community college, or at the university level. To be considered for a scholarship, students are recommended by a teacher and approved by a four-person board – no applications or unnecessary paperwork required. This simplifies the process for students who may not have the means to fill out cumbersome scholarship paperwork.
In addition to winning this award, Craig Communications was named PG&E's 2014 Small Business Supplier of the Year and was nominated again in 2015. Craig is proud of how far her company has come and looks forward to its continued growth, stating, "personally, as a single mother that raised two kids and started my company as a way to be home with them, to be here now fifteen years later means the world to me."
About Craig Communications:
Founded in 2000, Craig Communications is a certified, small, woman-owned, full-service communications agency known for innovative public outreach programs that provide measurable results. Craig Communications specializes in stakeholder engagement, risk management, regulatory negotiations, and public affairs for complex environmental and land use projects. For more information visit http://www.craig-communications.com.