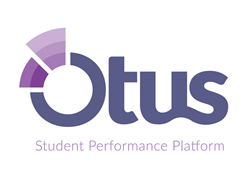 Most educators will tell you that student performance should be measured in multiple ways and not by a single test.
Chicago, IL (PRWEB) February 02, 2016
Otus, the Chicago-based edtech company backed by investor Andy Bluhm, is making its move to disrupt the traditional K12 learning management system market. Otus has announced the release of several new enhancements to the Otus Student Performance Platform, a solution designed to help K-12 educators connect data to instruction. The most notable features include:

Lessons: The Lessons feature will allow educators to create and share individual learning activities, entire lessons (which would include many activities), or complete units of study (which would include many lessons). Teacher created formative and summative assessments can be embedded into each lesson.
Student Portfolio: The new student portfolio allows both students and teachers to add student work to a virtual portfolio that can be viewed by students, teachers, and parents.
Student Profile: School district leaders and educators can now view all student engagement and proficiency data in one screen. This feature will drastically decrease the amount of time educators spend collecting student learning information when preparing for meetings or discussions about an individual student.
Family Communication Log: The Family Communication Log allows teachers and school leaders to document face-to-face and electronic communication with students' families and maintain a contact log accessible by authorized district staff.
"Most educators will tell you that student performance should be measured in multiple ways and not by a single test," said Christopher Hull, Chief Product Officer of Otus and 7th Grade Social Studies teacher at Elm Place Middle School in Highland Park, Il. "Our latest release underscores our commitment to providing educators, students, and families with tools that will allow them to tell that larger story about student growth and performance."
Aside from Lessons, Student Portfolio, Student Profile, and Family Communication Log, additional updates include:
Enhancements to the Toolbox so that teachers can find educational resources from dozens of websites without having to leave Otus.
Redesign of the way in which educators can add custom learning standards and Competency or Standards-based grading scales.
"We believe that K-12 educators need a tool that will bridge the gap between data and instruction. Otus exists to let K-12 educators focus on what got them into education in the first place- helping students achieve their personal best," said Dr. Keith Westman, Chief Operating Officer and a former Illinois public school teacher and administrator.
These enhancements are now available to all Otus users either through the Otus web-portal or the iOS app.
About Otus
The Otus Student Performance Platform, designed specifically for K-12 school systems, allows teachers to connect student learning and engagement data to instruction. Currently being used in over 700 schools, Otus gives educators the tools necessary to implement high-impact initiatives which may include data-based decision making, differentiated instruction, flipped classrooms, and more. With Otus, educators can visualize data and leverage the instructional tools to make that data actionable without having to leave Otus.