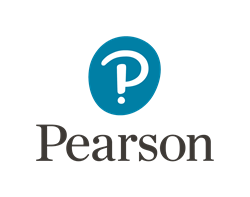 New York, NY (PRWEB) January 20, 2016
Pearson, the world's leading learning company, is excited to announce that one of its authors, Elfrieda "Freddy" Hiebert, Ph.D., is the winner of the Oscar S. Causey Award for her outstanding contributions to reading research.
The Literacy Research Association honored Freddy for having published substantial, significant, and original research in literacy and for generating new knowledge through literacy research. The Association also recognized her as a leader in the conduct and promotion of literacy research.
Freddy is a nationally recognized and respected literacy educator and researcher whose work has influenced instructional practices across the country. Her voice and passion for advocating quality, research-based literacy education has been integral to the development of many Pearson programs such as ReadyGEN™, a Grades K–6 integrated literacy program; myPerspectives, a brand new Grades 6-12 English/language arts program; and iLit, an online and tablet-based literacy program for struggling readers.
Her expertise is a driving force for Pearson's literacy programs. Her research focuses on selecting appropriate texts and using text features to support reading and language development, particularly among beginning and struggling readers. Her research on how vocabulary influences students' comprehension and fluency is pivotal to the foundations of ReadyGEN and myPerspectives.
For Freddy, students motivate her to do what she does every day. "As I spend more and more time studying literacy, I learn so many more things about how to support kids who depend on schools to become literate – students who don't necessarily come to school with the advocates or backgrounds that other kids might," said Freddy. "I view the literacy experiences I had in public schools to be a foundation for who I am and what I've accomplished. I know that literacy opens up the world of information. We're living right now in an age of information, and I want all kids to have the opportunities that I had."
Teachers can help students of all backgrounds become literate, independent learners who are ready for college and careers with programs like ReadyGEN and myPerspectives. These research-based programs use instructionally sound and engaging resources to improve student learning and achievement.
"My passion is for helping the kids who depend on schools, to really have everything that they dream of - that their parents dream of," said Freddy. "What I'm about is making their literacy experiences ones that make them shine, make them proficient, and help them achieve their dreams."
Freddy is President and CEO of TextProject, a nonprofit that provides resources to support higher reading levels. A leading educator and researcher with over 45 years of experience, her research includes 11 books she co-authored or edited, including the significant report, Becoming a Nation of Readers, and has published over 150 articles.
"We congratulate Freddy on adding this prestigious honor to her long list of accolades," said Bethlam Forsa, managing director for Pearson K–12 Learning Services. "She brings passion for developing the love of literacy while infusing her latest reading research into Pearson products. She captivates an audience of educators like no other as she evokes laughter, deep thought, and best of all, inspires and empowers teachers to champion the love of literacy."
About Pearson
Pearson is the world's leading learning company, with 40,000 employees in more than 80 countries working to help people of all ages to make measurable progress in their lives through learning. For more information about Pearson, visit http://www.pearson.com.
Media Contact
For press inquiries, contact:
Scott Overland
Director, Media and Communities
Scott.Overland(at)pearson(dot)com
(202) 909-4520