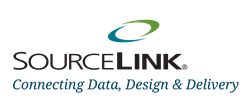 Jeff is the ideal person to lead our Ohio operation. He brings a strong production background, experience in developing and deploying innovative marketing programs, as well as deep knowledge of quality-control procedures
Chicago, IL (PRWEB) January 22, 2016
SourceLink, an industry-leading multichannel marketing services firm and statement solutions provider, announces the appointment of Jeff Reed to Plant Manager of SourceLink's Miamisburg, Ohio location. Reed most recently led a team with the marketing and production firm, RR Donnelley, where he was the plant manager for a 195-person plant in West Chester, Ohio.
Reed joins the SourceLink team with over 25 years of print and production experience, specifically with offset printing systems, and he brings extensive expertise in process improvement, financial analysis and leadership empowerment. Core to his skill set is expertise in systems integration, inventory management, and printing technical innovations.
Reed is known for generating high-yield margin growth and developing innovative print solutions. He combines strategic business services solutions with proven talents in business forecasting and generating cost-savings. Reed is well versed in ISO 9000 and
SOC-II certification procedures, and has a deep background in managing Six Sigma teams focused on quality control.
"Jeff is the ideal person to lead our Ohio operation. He brings a strong production background, experience in developing and deploying innovative marketing programs, as well as deep knowledge of quality-control procedures," says Keith Chadwell, SourceLink's Chief Operating Officer. "Jeff will lead the Ohio production team as we continue to invest and expand our marketing and critical communications offerings, along with online workflow tools and high-speed digital printing solutions."
About SourceLink
SourceLink, a top-five ranked Direct Marketing agency, creates results-driven communication solutions. Combining strengths in marketing analytics, data intelligence, technology and production expertise, SourceLink crafts and executes data-driven direct marketing and document outsourcing solutions. SourceLink's analytic and communication solutions improve marketing ROI through greater relevance and increased response. On the production side, SourceLink solutions reduce costs through more efficient operations and postal optimization. SourceLink operates in four U.S. locations. For more information, visit http://www.sourcelink.com.