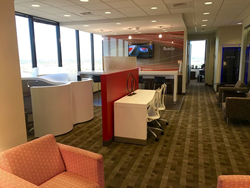 "Not only does Phoenix have a vibrant and growing economy, but it also has an excellent pool of web talent. With our category expertise in healthcare and technology, we are bringing innovation and best practices to the Phoenix market."
Phoenix, AZ (PRWEB) January 21, 2016
Rochester, Minnesota-based tech company, Corporate Web Services, Inc. (CWS), is expanding services to the Phoenix region. CWS will provide the greater Phoenix area with web design and digital, inbound, and traditional marketing services, along with custom application and mobile development. CWS is also a high-end provider of web hosting services, including HIPAA, HITECH, and PCI compliant hosting.
Alan De Keyrel, owner of CWS, has had his eye on the Phoenix metro area for a number of years. "Phoenix is a natural choice for expansion of CWS," says De Keyrel. "Not only does Phoenix have a vibrant and growing economy, but it also has an excellent pool of web talent. With our category expertise in healthcare and technology, we are bringing innovation and best practices to the Phoenix market."
The expansion to Phoenix will be headed up by Todd Tamcsin, a Phoenix resident with an extensive background in digital development and marketing leadership. Tamcsin has previously worked for global media companies such as Gannett and Hachette, as well as agencies serving national accounts including Tenet Healthcare, Citrix, LexisNexis and Norwegian Cruise Line. Most recently he has worked independently providing content marketing and digital development solutions for his clients throughout the Southwest. "CWS brings highly unique digital development capabilities and I'm excited to be part of their expansion into Phoenix," says Tamcsin.
The CWS regional office is located at 1 E. Washington St. and plans are in place to add up to 20 employees in the Phoenix area over the next 5 years. For more information on the expansion into Phoenix visit our blog.