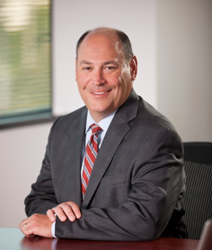 "At the end of the day, providing housing and helping people be a part of the American dream is pretty rewarding,"
Edina, MN (PRWEB) January 20, 2016
A major force in the mortgage industry announced today the addition of a new member who is sure to bolster the firm's already-dynamic leadership team.
Marketplace Home Mortgage (MHM) has tapped seasoned industry veteran Greg Ettinger for its Chief Development Officer position. Company leaders say they are confident that Ettinger's extensive experience, combined with his genuine passion for his work, will help ensure the company maintains its high standards while pursuing the rapid growth it has become known for.
Ettinger joins the MHM family from Tradition Mortgage LLC, where he served as the Vice President of Production and Business Development. He will be a key employee at MHM as he oversees its sales, marketing and business development initiatives.
Ettinger brings with him a great deal of experience in mortgaging and big plans for the future of MHM, which marked 20 years this month.
MHM, as an independent mortgage company, is well positioned to rapidly take advantage of market opportunities as the mortgage industry continues to digest continued consolidation and regulatory issues.
"This is just a tremendous opportunity to capture market share and develop our relationships with current and future partners," Ettinger said.
Equipped with a Bachelor's degree in Business Administration from the University of Iowa, Ettinger has spent his career working in many of the positions he will now oversee at MHM, poising him to make the critical decisions required of him as Chief Development Officer.
CEO Keith White, who has long admired Ettinger's work, sees him as a perfect fit for a company whose focus continues to be expanding without sacrificing quality.
"We are fortunate to have procured his leadership, experience and drive to help us obtain our objectives in the years to come," White said.
Ettinger recognized that MHM continues to be an important force in an industry where few survive. He says the company's success is derived largely from the personalized experience it provides to its customers.
"The joy you get out of being in this industry is seeing the look on a customer's face when you tell them that they can afford their dream home," Ettinger said. "That's what makes this a special industry."
One of the most significant challenges Ettinger says he will face is helping MHM cater to the seemingly fickle millennial generation, which hasn't entered the market as quickly as was once predicted.
But such hurdles excite Ettinger, who says he looks forward to learning about the needs of homeowners as the market continues to change.
"At the end of the day, providing housing and helping people be a part of the American dream is pretty rewarding," he said.
MHM is flourishing at a time when its competitors are hesitating. Today, the company has a presence in Wisconsin, Florida, Nebraska and its home state of Minnesota, and soon to open in South Dakota, Colorado, Massachusetts, and New Hampshire.
"As a company, we have never shied away from helping homeowners achieve what they need, when they need it," White said. "We've always been able to find a way to take a challenge and make it into a huge benefit."
About Marketplace Home Mortgage:
Celebrating its 20th anniversary of providing start-to-finish mortgage services to real estate professionals, builders and individual homebuyers, Marketplace Home Mortgage has built its reputation on competitive terms, and swift and accurate processing with no surprises. Each step is carried out by our experienced and highly trained staff who embrace the highest ethical standards under absolute transparency. Marketplace Home Mortgage is based in the Twin Cities of Minnesota, with offices in southwest Florida; Duluth, Minn.; Omaha, Neb.; and recently expanded operations in Milwaukee and Green Bay, Wis. Learn more at http://marketplacehome.com, or on Facebook or Twitter. Reporters and Editors to schedule an interview with a mortgage expert in your market contact Robb Leer 612.701.0608 or robbl(at)leercommunication(dot)com.
###