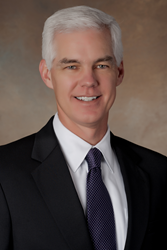 Plano, Texas (PRWEB) January 21, 2016
Plano based CPA firm Montgomery Coscia Greilich LLP (MCG) has announced the election of Gary Boyd as its new Managing Partner beginning in January 2017. The Firm also announced that Cary Mailandt will take over the role previously held by Gary Boyd as the Partner-In-Charge of the Consulting Services group beginning in January 2017.
Matt Coscia, Co-Managing Partner of MCG commented, "We are extremely excited that Gary will be stepping into the Managing Partner role in 2017. Gary has a deep entrepreneurial and capital markets skillset that is the core of our Firm and clients. His excellent servant leadership and strategic thinking will propel our Firm to the next level in the upcoming years."
Both Tom Montgomery and Matt Coscia will continue their role as Partners in the Firm and will focus on business development and client needs. This change in leadership is a natural part of the Firm's growth and has been planned over a two year period to ensure a smooth transition. Although these changes will officially take effect in January 2017, the leadership transition plan will be implemented throughout the next year. "During this transition, we expect to continue delivering the great client service and innovative solutions our clients have come to expect", says Tom Montgomery.
Cary Mailandt will apply his experience and background leading MCG's Strategy & Management Consulting practice as he transitions to lead the Consulting Services group over the next year, which includes Transaction Advisory, Business Advisory, Financial Accounting and Strategy & Management Consulting Services. Gary Boyd commented, "Cary brings unique insights and energy to our Consulting Services Group. I am excited about the momentum and growth we are experiencing and we look forward to Cary leading our Consulting Services Group."
"Our future is bright and we look forward to building on our current success to deliver value to our clients and provide a great Firm for our team members to build their careers," said Matt Coscia. Gary Boyd echoed, "There couldn't be a better time for me to take on this new leadership role and build on the foundation that Matt, Tom and all our partners have built. I look forward to the many opportunities to lead the firm forward."
About Montgomery Coscia Greilich LLP
Montgomery Coscia Greilich LLP began in 2003 and currently has over 300 professionals including twenty nine partners. MCG is ranked as the 6th largest accounting firm [probably 5th by the time it comes out] in the Dallas/Fort Worth Metroplex by the Dallas Business Journal, and provides Taxation, Attestation, Sales & Use Tax and Consulting Services to a wide range of clients. MCG is a member of the Alliott Group, a worldwide alliance of independent accounting, law, and consulting firms with more than 180 member firms in some 80 countries. MCG was recently recognized by Accounting Today and Inside Public Accounting as the fastest growing accounting firm in the country and the 80th largest firm in the country. For more information about MCG, visit http://www.mcggroup.com.