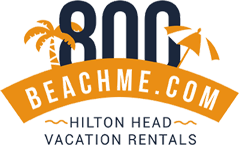 Welcome Visitors To Hilton Head, Since 1979.
Hilton Head Island, South Carolina (PRWEB) January 22, 2016
Hilton Head Vacations Rentals (HHVR) is announcing the launch of a new website - http://www.800beachme.com. A division of AIF, LLC, Hilton Head Vacation Rentals has been renting properties on Hilton Head Island since 1979. With over 450 rental properties in their portfolio, HHVR now has the ability to better serve the thousands of visitors to Hilton Head Island that travel here every year.
The New Hilton Head Vacation Rentals Website
Today more than ever, it's easy to book your vacation rental online. With easy-to-see property information pages and a brand-new section for luxury homes and villas, HHVR is now able to showcase high-end vacation rentals in a more visual manner. If you are looking for more information about the Hilton Head Island area, HHVR has added several new sections to the website that feature news, events, things to do and more all about the amazing sunny beaches of Hilton Head Island.
To best serve guests, the HHVR website (http://www.800beachme.com) website has been rebuilt from the ground up, as well. It is now easy to view a vacation rental property and get directions with a new feature that allows for a Google Map to be shown at the bottom of the page.
About Hilton Head Island, South Carolina
Hilton Head Island is a small barrier island located in the southeast portion of South Carolina and is about 50 minutes by car to Savannah, Georgia and less than a two-hour drive to Charleston, South Carolina. It is roughly 42 square miles, 12 miles long and about 5 miles wide. There are roughly 35,000 permanent residents and nearly 2.5 million vacationers annually.