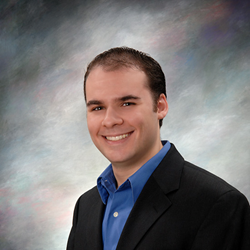 Flat or slightly lower airfares can be expected if airline capacity grows and the price of oil stays low, and continued improvements in premium cabins as airlines roll out newly ordered planes
New York, NY (PRWEB) January 21, 2016
ExpertFlyer president and co-founder, Chris Lopinto, offered expert commentary on air travel trends tied to the business traveler community, as well as insights on airline industry shifts, opportunities for travelers, and how carriers will fare in the coming year. His commentary comes on the heels of a business travel survey the company conducted with 1,500 of its customers and readers of the popular blog View from the Wing.
Key Insights from Chris Lopinto:

Despite impending changes to American Airlines' Advantage Program – Loyalty and pain of change may mean customers will stay put
Don't believe low oil prices will necessarily translate to cheaper airfares – if capacity grows and economy holds, we should see flat or slightly reduced airfares, but only if the economy stays strong and oil prices stay low
New bargain basement fares get butts in seats, but that's about it – Airlines need to be cautious on how they market this category or they risk losing customers who may feel hoodwinked with nickel and diming for basic provisions
Corporate travel has anointed ridesharing ground transportation options, like Uber and Lyft, but when it comes to apartment rental services, like Airbnb, corporate remains cautious. That's good news for hotels now, but we see that changing. Message to hotels: Innovate now to maintain and grow the business traveler base
This year we will see more airlines competing for front-of-cabin passengers. Airlines are putting a lot of effort into making their first class, business class, business-first class, and now premium economy products better. The question is, how does all this impact economy passengers?
To read Chris Lopinto's detailed analysis on travel trends for 2016, visit ExpertFlyer's blog.
About ExpertFlyer.com
ExpertFlyer.com delivers a 24/7 real time powerful air travel information service and provides subscribers and corporate travel managers alike with a complete, concise and efficient way to access the ever-changing details of worldwide air travel information. Stuck in the middle seat again? Download the free Seat Alerts app from ExpertFlyer and get the window or aisle seat without hassle or frustration.
EDITOR'S NOTE: Chris Lopinto is available for interviews to discuss trends for 2016 and beyond.