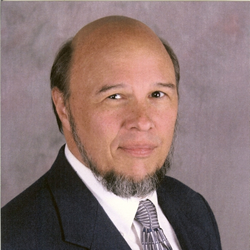 Yorba Linda, CA (PRWEB) January 21, 2016
Cleanrooms and clean zones are necessary for tight controls on contaminants, protecting critical work carried out within these spaces. ISO 14644-1:2015 spells out classification of air cleanliness in these settings by measuring the concentration and size of airborne particles.
The recently revised ISO 14644-1 and -2 standard for counting airborne particles in cleanrooms will affect the classification and monitoring procedures you rely on. Classification is detailed in the ISO 14644-1 section only, specifying methods to perform the formal classification effort. The revision oftentimes demands an increase in the minimum number of locations necessary for classification. The companion ISO 14644-2 section zeroes in on the design and features of a monitoring strategy to sustain cleanroom and clean zone operations long-term.
Beckman Coulter Life Sciences, as part of the Beckman Coulter Webinar Series, is sponsoring a new, free educational webinar, "The Revised ISO 14644-1 Changes Classification and Monitoring Methods: Are You Prepared?" which will discuss how the updated ISO 14644-1 and -2 standard will affect your workload and methodology. The speaker, who serves as one of the US members of the international revision group, will present a new concept regarding the selection of positions as "representative" or "risk-based."
This webinar will be of particular interest to all users of cleanrooms or clean zones (such as isolators, gloveboxes, BSC, or filtered flow benches), and will be a valuable resource for plant managers, microbiologists, QA and QC managers, and those who perform testing for airborne particles. The revision to classification and monitoring methods will spell change for all industries that operate cleanrooms or clean zones, and the speaker will also discuss the relationship of these ISO documents and key biopharmaceutical documents such as the EU/PIC/s Annex 1. A live Q&A session will follow the presentation.
The speaker is Joe Gecsey, life science application manager at Beckman Coulter Life Sciences, Particle Counting and Characterization (formerly part of Hach), who has been involved with the particle counting industry for decades. After joining Met One as an electronic design engineer, Joe played a role in airborne and liquid particle counter design, and with multi-sensor systems for facility monitoring systems. He has had a hand in creating standards for particle counting in air and liquids, and is part of the TC209 WG1 revision group on the main global cleanroom certification standard, ISO 14644-1 and -2 (as one of only two Americans on the committee). He is also involved with the ISO TC24/SC4 committees related to use and calibrations of various particle counting and characterization instruments. Joe has presented seminars pertaining to particle counting and many associated topics in Asia, Europe, and South America. He received a bachelor of science degree in electrical engineering from the University of California, Santa Barbara.
The free webinar, hosted by LabRoots, will be presented on February 25, 2016, at 9 am PT/12 pm ET/5 pm GMT.
For full details about the event and free registration, click here.
About Beckman Coulter:
Beckman Coulter Life Sciences is dedicated to empowering discovery and scientific breakthroughs. The company's global leadership and world-class service and support delivers sophisticated instrument systems, reagents and services to life science researchers in academic and commercial laboratories, enabling new discoveries in biology-based research and development. A leader in centrifugation and flow cytometry, Beckman Coulter has long been an innovator in particle characterization and laboratory automation, and its products are used at the forefront of important areas of investigation, including genomics and proteomics.
About LabRoots:
LabRoots is the leading scientific social networking website and producer of educational virtual events and webinars. Contributing to the advancement of science through content sharing capabilities, LabRoots is a powerful advocate in amplifying global networks and communities. Founded in 2008, LabRoots emphasizes digital innovation in scientific collaboration and learning, and is a primary source for current scientific news, webinars, virtual conferences, and more. LabRoots is the owner and producer of BioConference Live – which has grown into the world's largest series of virtual events within the Life Sciences and Clinical Diagnostics community.