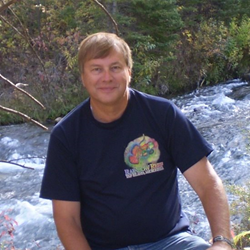 Yorba Linda, CA (PRWEB) January 25, 2016
Serology testing is an essential means for managing various disease states, most notably for the qualitative determination of Immunoglobulin G (IgG) antibodies to Herpes simplex virus Type 1 (HSV-1) or Herpes simplex virus Type 2 (HSV-2) in human serum.
DiaSorin is sponsoring a new, free educational webinar, "Herpes Serology: HSV-1 and HSV-2 Type-Specific Diagnosis from the Public Health Perspective," which will discuss vital objectives in HSV-1 and HSV-2 type-specific diagnosis. Attendees will discover how serology assays may be indicated in specific clinical instances (eg, in sexually active adults, or for pregnant women to aid in the presumptive diagnosis of HSV-1 or HSV-2 type-specific infection). The speaker will review US clinical guidelines pertaining to why HSV-1 and HSV-2 type-specific screening is not indicated in the general US population as it is for other sexually transmitted diseases, and detail diagnostic techniques for diagnosing HSV-1 or HSV-2 type-specific infection, noting the differences between virologic and serologic assays and their advantages in herpes diagnosis.
The speaker is Richard Steece, PhD, director of the Public Health Laboratory, State of Tennessee Department of Health. Dr. Steece has more than 30 years of experience and is one of the top public health laboratory experts in the United States, having worked with every city, county, and state public health laboratory in the country. He has recently served as the National Chlamydia Laboratory Coordinator for the Centers for Disease Control and Prevention, as Science Advisor to the Association of Public Health Laboratories (APHL), and as the chair of the 2015 STD subcommittee for APHL, which he is continuing into 2016. Dr. Steece received a PhD in biology/microbiology.
The free webinar, hosted by LabRoots, will be presented on March 17, 2016, at 10 am PST/12 pm CST/1 pm EST.
For full details about the event and free registration, click here.
About DiaSorin:
DiaSorin, based in Italy, is a global leader in the field of biotechnologies. The company has been developing, producing, and marketing reagent kits for in vitro diagnostics worldwide for more than four decades. Its line of products used by diagnostic laboratories that are part of hospital facilities or operate independently meet the needs of clinical areas such as infectious diseases, hypertension, bone metabolism, and endocrinology.
About LabRoots:
LabRoots is the leading scientific social networking website and producer of educational virtual events and webinars. Contributing to the advancement of science through content sharing capabilities, LabRoots is a powerful advocate in amplifying global networks and communities. Founded in 2008, LabRoots emphasizes digital innovation in scientific collaboration and learning, and is a primary source for current scientific news, webinars, virtual conferences, and more. LabRoots is the owner and producer of BioConference Live – which has grown into the world's largest series of virtual events within the Life Sciences and Clinical Diagnostics community.