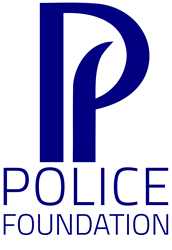 "Body worn camera technologies have rapidly changed policing in America, and emerging technologies will allow further research, analysis, and development that will improve policing even more," said Jim Bueermann, President of the Police Foundation.
Washington, DC (PRWEB) January 21, 2016
On January 21st, 2016 in Washington, DC, Police Foundation, the International Association of Chiefs of Police (IACP), Major Cities Chiefs Police Association, and SafeGov.org, will convene 150 law enforcement officials along with legal professionals, security and privacy experts, and policy advisors for a day-long symposium, entitled "Body-Worn Cameras: Building a Secure and Manageable Program for Law Enforcement."
With a growing call for body-worn cameras to be deployed by law enforcement throughout the U.S. and other parts of the world, this invitation-only forum will feature active, open dialogue along with insightful presentations providing a unique opportunity for the law enforcement community to discuss important and complex issues as they work to implement trusted, secure, and manageable body-worn camera programs in their jurisdictions.
"Body-worn cameras have emerged as an important tool for law enforcement," said IACP President Terrence M. Cunningham, Chief of the Wellesley, Massachusetts, Police Department. "It must be remembered, however, that they are just a tool--they are not the answer. Police leaders recognize that body-worn cameras need to be integrated with key principles and core values in police/community relations, agency wide training, policy development and enforcement, and efforts to enhance transparency."
"Body worn camera technologies have rapidly changed policing in America, and emerging technologies will allow further research, analysis and development that will improve policing even more," said Jim Bueermann, President of the Police Foundation and former Chief of Police from Redlands, California. "That's why it's critical that we bring together policing, technology and other leaders and experts as we are doing here today, so that we can harness this opportunity to advance our profession and to be more accountable as we serve and protect our communities."
There are many critical policy issues that law enforcement authorities must consider, ideally, before body-worn cameras are deployed into the field and generating large amounts of sensitive data. These decisions include the collection, analysis, storage, access, and use of this data. What are the cost considerations to store and manage the video data collected? How can law enforcement create manageable programs without creating new personnel and resource requirements? What security standards and privacy policies need to be put into place to ensure the safety and integrity of the data?
Law enforcement agencies should consider a number of underlying principles to help guide body-worn camera deployments, including:

developing robust policies with the input and interests of all stakeholders before deploying cameras into the field;
applying strong security standards such as the FBI's Criminal Justice Information Services (CJIS) Standard – a recognized best practice for sensitive law enforcement data;
providing specific and transparent rules of operation that can be adjusted based on operational experience and evolving knowledge while still easy to understand and carry out by law enforcement; and
ensuring sufficient capability to carefully store, index, protect and audit body-worn camera video data to enable retrieval and disclosure as required and during entire chain of custody.
"Now that President Obama and the Department of Justice have decided to push for police body cameras, it's clear that we're on the eve of a massive deployment of these devices that will change the way policing is done in America. Critical points about how we make the best and fairest use of this video and guard it from misuse remain to be decided, but there is no turning back now," said Jeff Gould, president of SafeGov.org.
The symposium will be keynoted by Chertoff Group Executive Chairman and former Homeland Security Secretary Michael Chertoff, who will discuss important considerations for how to manage, secure, and govern the use of the data generated by these cameras.
"I applaud these organizations for proactively coming together to identify and promote responsible solutions and best practices around body-worn cameras," said Michael Chertoff. "While strong data security standards for body-worn camera video are necessary and important, we must also pay attention and consider additional policies that can prevent unauthorized access or disclosure of such sensitive information, particularly as technology evolves and new capabilities are adopted to further enhance law enforcement's ability to perform their mission."
Additional speakers include Nelson Bunn, Director, National District Attorneys' Association; Bob Haas, Commissioner for the Cambridge Police Department; Dr. Chris Koper, Associate Professor in the Department of Criminology, Law and Society, George Mason University; Chief J. Thomas Manger, President, Major Cities Chiefs Police Association and Chief of Police, Montgomery County Police Department; Jay Stanley, Senior Policy Analyst at the American Civil Liberties Union; Bill Schrier, Chief Information Officer for the Seattle Police Department; Corey Stoughton, Senior Counsel, Civil Rights Division, U.S. Department of Justice; Vincent Talucci, Executive Director, International Association of Chiefs of Police; Sharon Woo, Assistant District Attorney, City and County of San Francisco, and many others.
For more information and complete agenda, visit http://www.bwclawenforcementsymposium.com. Individuals may also join the conversation on Twitter using #PoliceBWC.
###