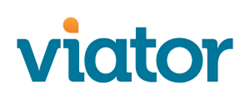 San Francisco, Calif. (PRWEB) January 21, 2016
Viator, a TripAdvisor company and the leading resource for tours and activities worldwide, wants to help travelers embrace the zodiac characteristics of the Year of the Monkey and celebrate "curiosity and playfulness" with amazing travel experiences across China. With hundreds of traditional and off-the-beaten-path experiences to choose from, Viator can help first-time visitors as well as seasoned travelers experience the beauty, culture and history of China like an insider. And for a limited time, all tours, activities and attractions throughout China, as well as Hong Kong, Malaysia, Singapore and Taiwan, are 10 percent off* with a special Chinese New Year promotion.
Beijing and the Great Wall of China
A leading contender on many a travelers' bucket list, the UNESCO-listed Great Wall of China can't be missed when exploring the wonders that make China so unique. Viator has several options including the very popular Great Wall of China at Badaling and Ming Tombs Day Tour from Beijing; the Viator VIP: Beijing's Forbidden City with Special Viewing of Treasure Gallery and the Great Wall Ruins at Badaling which only recently opened to the public and is only accessible in small, escorted groups; the Great Wall of China at Mutianyu Full Day Tour including Lunch from Beijing which explores a more remote portion of the wall (which means smaller crowds; and the Great Wall of China Small Group Day Trip from Beijing which also focuses on the Mutianyu section but as part of a group guaranteed to be no bigger than 12 people.
China: the Cultural and Culinary
China is country rich in history, punctuated by its unique ethnicity, well explored through a selection of cultural and culinary experiences. The Best Beijing Historical Tour including the Summer Palace, Lama Temple and the Panda Garden as well as the Beijing Historical Tour including the Forbidden City, Tiananmen Square and Temple of Heaven each provide a comprehensive overview of many of China's most historical and significant attractions.
Exploring one of China's oldest cities – Xi'an – isn't complete without experiencing the 20th Century excavation of the Terracotta Warriors Army and Horses. Travelers can see the 6,000 life-sized figures during the Terracotta Warriors Essential Full Day Tour from Xi'an and the Small-Group Tour: Terracotta Warriors, Dumpling Banquet and Tang Dynasty Show in Xi'an.
The food of a destination is often one of the most important points of exploration, and China is no exception. Get a hands on tutorial during the Experience Beijing: Chinese Cooking Class and Market Tour where travelers purchase the produce they'll prepare in authentic Sichuan style. Explore many of Shanghai's local culinary experiences including a street food night tour, dumpling tasting and cooking, a "hairy crab" food tour and a private dim sum cooking class. And not to be missed of course is the delights of a traditional Peking Duck dinner, incorporated into many of Viator's activities across Beijing and Shanghai.
Meet China's Unofficial Ambassador – the Giant Panda
As iconic as the Great Wall and a true national treasure, getting an up close and personal experience with one of China's giant panda's is a once-in-a-lifetime event. The Chengdu Research Base of Giant Panda Breeding Chengdu provides a number of opportunities to learn more about this endangered species and in some cases, even cuddle up with them. Activities available on Viator include Half-Day Chengdu Panda Breeding Center Tour with Optional Baby Panda Holding, the Panda Rescue Center Volunteer for a Day and the Private Tour: Chengdu Sightseeing with Panda Breeding Center Visit which includes an exploration of the city's sights beyond the pandas including the Zhaojue Temple, People's Park and Kuan-Zhai Lane.
Celebrate the Monkey with 10% Off (In China and Beyond)
To commemorate the upcoming Chinese New Year on February 8th, Viator is launching a special promotion, giving travelers 10%-off all tours and activities across China, Taiwan, Malaysia, Singapore, and Hong Kong. Valid on new bookings only, the promotion code MONKEY10 can be used at checkout and is valid through January 27.
For more information on experiences across China, as well as the latest deals, promotions, contests and news, visit http://www.viator.com or follow Viator on Facebook (ViatorTours) and Twitter (ViatorTravel).
About Viator
Viator, a TripAdvisor company, is the leading global tours and activities provider for travelers, delivering online and mobile access to thousands of curated trip activities including tours, attractions, shore excursions and private guides, in more than 1,500 destinations worldwide. In-house travel experts work with trusted local operators to ensure the quality and value of every experience, all backed by Viator's 24/7 customer service and global low-price guarantee. With more than 800,000 verified reviews plus exclusive videos and insider travel tips, Viator has everything a traveler needs to find and book the best things to do worldwide. In addition to the flagship site – Viator.com – travelers can book in advance or in-destination via the Viator Tours and Activities App, as well as local-language sites for European, Latin American and Asian travelers. Viator also provides tours and activities to more than 3,000 affiliate partners including some of the world's top airlines, hotels and online travel agencies. Viator is headquartered in San Francisco with regional offices in Sydney, London and Las Vegas. Viator – travel with an insider.