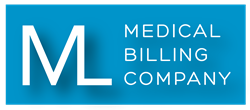 "Medical billing departments should also confirm that they are charging the correct amount for services on each visit," said Mr. Millstein
Los Angeles, CA (PRWEB) January 22, 2016
The Centers for Medicare and Medicaid Services (CMS) have announced an upcoming increase to the annual deductible and monthly premiums for some Medicare Part B beneficiaries in 2016. Medicare Part A beneficiaries will also see a rise in premiums in 2016.
"It's very important that both patients, in this case, medicare beneficiaries, and their loved ones and personal caregivers, as well as medical practitioners and billing departments understand the correct out-of-pocket costs and reimbursement rates when the new fee schedule goes into effect, in order to avoid confusion and problems with payments," said Adam Millstein, Vice President of ML Medical Billing.
According to CMS, Part B annual deductibles will increase from the current rate of $147 to $166 in 2016. Monthly premiums are also scheduled to increase for some beneficiaries. Exemptions to the monthly premium increase exempt beneficiaries under the "hold harmless" provision, which include:

Medicare Part B beneficiaries who also receive social security benefits
New members enrolling in Medicare Part B in 2016
Dual eligible beneficiaries whose premiums are covered by Medicaid
Participants with income levels that fall below a certain threshold
Beneficiaries with higher incomes are regularly subject to rate increases through the income-related monthly adjustment amount (IRMAA).
"The best way to know for certain whether your individual annual and monthly rate will increase or change is to ask. We advise all Medicare beneficiaries to confirm their rates ahead of time. Medical billing departments should also confirm that they are charging the correct amount for services on each visit, as patient responsibility and Medicare reimbursement rates can change from month to month and year to year for every patient," added Mr. Millstein.
ML Medical Billing is a family-owned, local company operating for 30 years and servicing more than 150 physicians nationally between branches in Illinois, Florida and California. The company's services include Reports, Coding, Billing, Claims Follow-Up, Posting, Statements, Regulatory Requirements, Software training/ consulting, provider coding education, fee schedule modifications, industry awareness, ICD-10. PQRI/PQRS, Monthly Analysis Reports, Appeals, Start-Up Practice Guidance.
To learn more about ML Medical Billing and their services, please call 877-789-3593 or visit http://www.mlbilling.com.