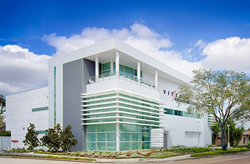 Houston, TX (PRWEB) January 21, 2016
Vitenas Cosmetic Surgery is excited to announce that they have been nominated in the prestigious 2016 Top Choice Awards. The recognition as the potential Top Cosmetic Practice in Houston, by Top Choice Award, is of great value to Dr. Vitenas and his staff. All votes for this notable award come directly from the consumers, making it a valuable marker in the community.
The Top Choice Awards are an annual set of customer-driven recognitions, given to the country's most exceptional businesses. The awards honor those businesses that provide the highest possible customer experience. Last year, more than 740,000 votes were cast in the Top Choice Awards. This year, Vitenas Cosmetic Surgery is looking for your endorsement, so they can add this award to their collection. Vitenas Cosmetic Surgery has recently been awarded the Best Single Physician Practice by Med Esthetics Magazine for 2015. In addition, they have been named one of the top ten plastic surgeons in Middle America by http://aestheticeverything.com/, considered a Texas Super Doctor and a Top Doctor on Realself. In addition, they have the most 5 star Google reviews of any cosmetic surgeon in Texas and over 1700 reviews online.
Winning the Top Cosmetic Clinic of 2016 in Houston, TX will depend on active voting by the residents of the Houston Metro Area. Votes will only be taken through the end of January.
Founded by Paul Vitenas, MD FACS, in 1990, Vitenas Cosmetic Surgery is now one of the leading aesthetic practice in Houston. For more than 25 years, Dr. Vitenas has been providing patients with outstanding results from an array of surgical and noninvasive cosmetic procedures. In 2014, Vitenas Cosmetic Surgery opened the doors to a brand-new, luxury building between Greenway Plaza and the Houston Galleria. This expanded space allows Dr. Vitenas and his staff to extend an even better customer service experience to everyone who comes to the office.
The nomination of Top Cosmetic Practice in Houston would not be possible without the support of patients. To place your vote, go to http://www.topchoiceawards.com/vote/2016/houston/cosmetic-clinic/vitenas-cosmetic-surgery/ by February 1st. For an even bigger incentive, every vote is automatically entered into a drawing for $3000. Please let others know about the Top Choice Awards, and to cast their vote for Vitenas Cosmetic Surgery.
If you would like additional information on Vitenas Cosmetic Surgery, please contact the office at 281.484.0088. Consultations with Dr. Vitenas are always complimentary. Further data on the Top Choice Awards can be found by going to http://www.topchoiceawards.com.