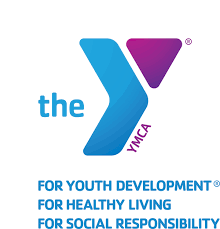 Frederick, Maryland (PRWEB) January 23, 2016
The 40th annual YMCA of Frederick County Alvin G. Quinn Sports Hall of Fame induction ceremony will be held Saturday, February 6th, 2016 at 6:00 pm at the Downtown YMCA on North Market Street.
Seven new inductees will be recognized:
Terry Burdette-Terry began coaching fast-pitch softball in 1992 as a recreational league coach for his daughter's team. He quickly took a liking to the sport and decided to learn all he could about the skills involved. In 1995, he became the head coach of the Frederick Heartbreakers, an elite softball program that competes with the top teams in the country every year. In 21 years of coaching the Heartbreakers, he has amassed over 700 wins and has mentored 71 players who have gone on to play at the collegiate level, 38 at Division I schools. After assisting the Walkersville HS team to a 1999 state championship, he became an assistant coach at Mount Saint Mary's and then a head coach at Hood College.
Terry Connolly- Terry led Thomas Johnson HS in back-to-back state basketball championships in 1985 and 1986. He was area Basketball Player of the Year in both of those years. As a collegian, his 25-point, 13 rebound averages helped the Shepherd College Rams to a 20-win season and earned him All Conference honors. After transferring to Richmond University, he led the Spiders to two consecutive NCAA playoff berths and in 1991 was the CBS Player of the Game in Richmond's upset win over number two-seeded Syracuse. After his playing days were over, Terry turned his attention to coaching basketball, 11 years at Urbana HS, culminating in a 2010 trip to the final four in the state tournament, and most recently in a four-year stint at Oakdale HS, where his 2013 and 2014 squads were state semi-finalists.
Roger Dawson- An outstanding athlete during his early years playing youth and high school sports in Brunswick, Roger then excelled in baseball at Frederick Community College and Shepherd College (now Shepherd University). He began his high school coaching career in 1989, assisting in basketball, football, and baseball. It was baseball, however, where he made his mark. During his time as the Brunswick HS head baseball coach from 1993 to 2015, his Railroader teams won over 300 games, won seven regional titles, three MVAL titles, and two state championships. He won numerous "Coach of the Year" awards and was the Mid-Maryland All-Star Classic coach in 2006 and 2012. Forty-seven of his players earned college scholarships. He was also the founder and manager of the Brunswick Orioles of the National Semi-Pro Baseball Association.
Mike Daye- Active in Frederick youth sports in his early childhood, Mike went on to star for the Frederick HS Cadets in football. He then played football at Shepherd College (now Shepherd University), where he garnered all-conference recognition in his junior and senior years. He held the West Virginia Conference sack record for over 25 years. Mike later went on to play for the Frederick Falcons semi-pro team for a number of years. His involvement in football continued as a high school assistant coach at Thomas Johnson HS and Middletown HS for 23 years. During that time, he coached track and field at Frederick Community College and Frederick HS, coached lacrosse at Thomas Johnson HS, and basketball at Tuscarora.
Kate Robinson- A three-sport captain in soccer, basketball, and lacrosse at Catoctin HS, Kate achieved all-conference recognition in each sport and was the Cougars' 2006 Scholar Athlete. In her senior year, she led the basketball team to a Maryland state championship. While attending Catholic University, she was a four-year starter in both basketball and lacrosse. In lacrosse, she was team captain for three years during a span when CU won four conference championships. Kate was Capital Athletic Conference Rookie of the Year, Womenslacrosse.com Midfielder of the Year, Landmark Conference Player of the Year, and a three-time IWLCA/Under Armour All-American. She graduated from CU as its all-time leading scorer in lacrosse. Kate is presently the head women's lacrosse coach at Whitman College in Walla Walla, Washington.
Chemise Smith- Frederick native Chemise Smith was one of the county's premier track sprinters in the 1970s. Running for the Frederick Track and Field Club, she competed at the national and international levels, travelling to Nebraska and California for AAU meets and finishing first in the 400 meters representing the U.S.A. against Bermuda in 1975. She won the 400 in the Junior Olympics and set the women's 400 meter stadium record at the Mountaineer Relays at the University of West Virginia. She earned a scholarship to Florida State University and later transferred to San Diego State University, where she continued to excel in track. She still holds the Frederick County record in the 400 meters at 54.6 seconds.
Ben Wright *- Coach Ben Wright's football coaching career began as a 19-year-old assistant at DuVal HS in PG County. He then served as head football coach for nine years at Eleanor Roosevelt HS before coming to Frederick County and taking over the Thomas Johnson football program in 1984, a position he held for 27 years. During that time, he compiled a record of 172–119, with 11 playoff appearances and two trips to the state championship finals. His 1990s squads racked up league and region titles and produced several undefeated regular season teams. But Ben will be remembered most for his commitment to his players with his time, his advice, and his financial support. Football was his life and his players were his family.
*deceased
-Tickets to the banquet are available at the YMCA. 301-663-5131. Tickets are $35. The banquet will be held Saturday, February 6, 2016, at the YMCA of Frederick County, 1000 North Market Street, Frederick. The Social Hour begins at 6:00 p.m.; dinner begins at 7:00 p.m.
-The Alvin G. Quinn Sports Hall of Fame is being re-located at the Downtown campus of the YMCA of Frederick County, 1000 N. Market Street, Frederick. In its new location, it will be accessible to the public. Permanent and rotating displays of photographs and memorabilia will honor Frederick County's finest athletes, coaches and athletic boosters.
About the Y
The Y is one of the nation's leading nonprofits strengthening communities through youth development, healthy living and social responsibility. Across the U.S., 2,700 Y's engage 21 million men, women and children – regardless of age, income or background – to nurture the potential of children and teens, improve the nation's health and well-being, and provide opportunities to give back and support neighbors. Anchored in more than 10,000 communities, the Y has the long-standing relationships and physical presence not just to promise, but also to deliver, lasting personal and social change. http://www.frederickymca.org