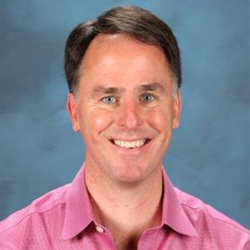 We pursue a leadership position in the SAP eLearning market.
New York, NY (PRWEB) January 25, 2016
Michael Management Corporation, an award-winning SAP training and eLearning innovator, today announced that Pete Martin has been appointed Chairman of its Board of Advisors.
Martin is a serial entrepreneur with five successful start-ups, including several successful exits generating an average return to investors of 1,588%. With 25 years in enterprise technology & software experience, Pete brings a wealth of business expertise and technological know-how. He is also the author of the upcoming book, "Sparking a Mobile Revolution; How Mobile Voting Will Change the World as We Know It."
"We are thrilled to appoint Pete as the Chairman of our Advisory Board," said Thomas Michael, CEO of Michael Management. "Pete's entrepreneurial spirit and deep knowledge of the SAP world makes him the perfect leader of our Board and drive our ambitious growth goals to further our position as a leader in online SAP training."
"I am excited to be part of the Michael Management Team and welcome the opportunity to help them reach more clients and make an even bigger impact than they have already. You rarely come across an organization that is so focused on the satisfaction of their clients and this single minded focus from every team member at MMC is what attracted me to want to help. I look forward to the transformational journey with Tom and his team as we pursue a leadership position in the SAP eLearning market."
About Michael Management Corporation
Michael Management Corporation is a leading provider of online SAP training solutions and SAP sandbox access subscriptions. Michael Management's SAP eLearning courses are used by many Fortune 1000 companies around the world to train their users on SAP know-how. For more information, visit http://www.michaelmanagement.com.
Michael Management Corporation (MMC), the MMC Logo and the MMC Swoosh are registered or unregistered trade and/or service marks of Michael Management Corp. and are protected by US and international copyright laws. All other names, brands, logos, etc. are registered trade or service marks of their respective owners. MMC is not affiliated with SAP AG.