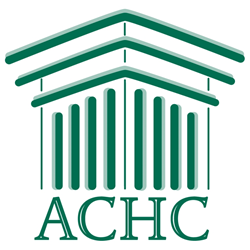 Cary, NC (PRWEB) January 21, 2016
Accreditation Commission for Health Care (ACHC) is pleased to announce a renewed partnership with the Ohio Council for Home Care & Hospice (OCHCH). The partnership continues to support Ohio home care and hospice providers with discounts on ACHC's nationally recognized accreditation and educational resources.
"ACHC is excited to continue its partnership with OCHCH and remains focused on helping their members achieve and maintain ACHC accreditation," said Matt Hughes, ACHC's Director of Business Management & Customer Service. "Our organizations are committed to supporting the home care industry and to providing resources and education to help home care and hospice providers better serve their patients."
Founded in 1965, OCHCH serves as the voice of Ohio-based home care and hospice organizations by providing advocacy, education, information, and research to their 600 members.
"OCHCH is pleased to partner with ACHC, an organization with goals similar to our own, to help agencies improve business operations and quality of patient care," said Garry Moon, OCHCH Executive Director. "We appreciate the opportunity for our members to demonstrate their commitment to quality through ACHC Accreditation while receiving an OCHCH member discount."
ACHC offers nationally recognized accreditation services for home health, hospice, and private duty agencies. The organization's unique, consultative approach to accreditation is designed to improve the quality of patient care while enhancing business efficiencies through service-specific standards and industry-based best practices. ACHC has become synonymous with providing value, integrity, and the industry's best customer service.
ACHC is a non-profit accreditation organization that has stood as a symbol of quality and excellence since 1986. The organization has Centers for Medicare & Medicaid Services (CMS) Deeming Authority for Home Health, Hospice, and DMEPOS, and a Quality Management System that is certified to ISO 9001:2008. Accreditation by ACHC reflects an organization's dedication and commitment to meeting standards that facilitate a higher level of performance and patient care.
For more information on ACHC Accreditation please visit achc.org or call 855-937-2242. To learn more about ACHC educational resources visit accreditationuniversity.org.