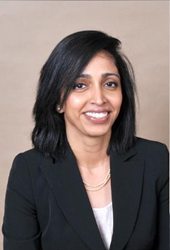 Aditi brings unique end-user experience to Savill Studley's Occupier Services platform and we are confident she will make phenomenal contributions to our team.
Tampa, FL (PRWEB) January 25, 2016
Savills Studley has appointed Aditi Sant as Senior Managing Director of Occupier Services in its Tampa office, as part of an aggressive recruiting effort designed to continue the growth and expansion of the firm's Occupier Services platform.
"Aditi is a true ace in the industry. Her expertise, drive and commitment to excellence is second-to-none," said Ann Duncan, Executive Vice President and Head of Savills Studley's Occupier Services group. "She brings unique end-user experience to the platform and we are confident she will make phenomenal contributions to our team."
Savills Studley Occupier Services provides a full range of integrated real estate services and can consistently deliver strategic results on a worldwide basis. Sant will play an important role in providing portfolio optimization and strategic consulting services to clients regionally, nationally, and internationally, as well as lead the team in workplace solutions.
"Savills Studley's solid brand identity as a tenant advocate and its stellar reputation amongst end-users was really what drew me to this opportunity. The strong niche that Occupier Services offers in conjunction with the firm's brokerage platform was very appealing to me as no other firm is offering such specialized, comprehensive and analytical services," said Sant. "Savills Studley Occupier Services provides tremendous growth potential for me and I look forward to contributing to the success of the Occupier Services group and the firm overall."
Prior to joining Savills Studley, Sant served as Senior Vice President of corporate workplace strategy for Bank of America, where she drove long term strategic portfolio plans exceeding eighteen million square feet of the bank's office space, in addition to developing optimization plans that resulted in the elimination of 38 percent of excess space through 2019.
Sant earned a Bachelor of Arts in architecture from the University of Pune in India and a Master of Science degree from Cornell University, which focused on the human interactions with the physical environment, specifically organizational culture and understanding the role of the workplace in employee recruiting.
About Savills Studley
Savills Studley is the leading commercial real estate services firm specializing in tenant representation. Founded in 1954, the firm pioneered the conflict-free business model of representing only tenants in their commercial real estate transactions. Today, supported by high quality market research and in-depth analysis, Savills Studley provides strategic real estate solutions to organizations across all industries. The firm's comprehensive commercial real estate platform includes brokerage, project management, capital markets, consulting and corporate services. With 27 offices in the U.S. and Canada, and a heritage of innovation, Savills Studley is well known for tenacious client advocacy and exceptional service.
The firm is part of London-headquartered Savills plc, the premier global real estate service provider with over 30,000 professionals and over 600 locations around the world. Savills plc is listed on the London Stock Exchange (SVS.L).
For more information, please visit http://www.savills-studley.com and follow us on LinkedIn and Twitter @SavillsStudley.
###