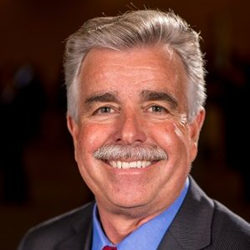 Having implemented numerous SAP solutions I understand the value of training my users.
New York, NY (PRWEB) February 01, 2016
Michael Management Corporation, an award-winning SAP training and eLearning innovator, today announced that Don Hotz has been appointed to its Board of Advisors.
Don has over 25 years of software experience ranging from General Dynamics, Computer Sciences Corporation (CSC) and SAP America. As CIO with CSC, he ran the global operations of CSC internal systems that ran the company of over 90,000 employees. He was also responsible for bringing SAP business analytics and mobility solutions that significantly improved their operational value.
With SAP's Center of Excellence Don helped to evangelize their software solutions utilizing his direct industry experience with SAP and non-SAP applications.
"We are excited to appoint Don Hotz to this important position on our Advisory Board to further our continued growth as an SAP training leader," said Thomas Michael, CEO of Michael Management. "Don's SAP customer experience is key to ensuring our training offerings are customer focused and have high industry value driving our ambitious growth goals to cement us a front runner in online SAP training."
"Having implemented numerous SAP solutions I understand the value of training my users. Change management and user acceptance of new and upgraded SAP solutions was one of my biggest headaches.", said Hotz. "Using Michael Management's capabilities, I was able to limit my risks and ensure my users were operational on day one. Training is one of those things that is often thought of as 'nice to haves'. But it only takes one business application go live to kill your operational effectiveness. I'm happy to be associated with Tom and his teams to help others in the field understand the value of their SAP eLearning capabilities."
About Michael Management Corporation
Michael Management Corporation is a leading provider of online SAP training solutions and SAP sandbox access subscriptions. Michael Management's SAP eLearning courses are used by many Fortune 1000 companies around the world to train their users on SAP know-how. For more information, visit http://www.michaelmanagement.com.
Michael Management Corporation (MMC), the MMC Logo and the MMC Swoosh are registered or unregistered trade and/or service marks of Michael Management Corp. and are protected by US and international copyright laws. All other names, brands, logos, etc. are registered trade or service marks of their respective owners. MMC is not affiliated with SAP AG.