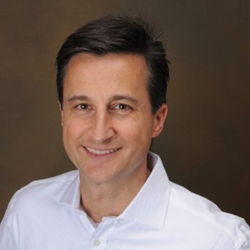 "The Board and I are very excited to have both Brendan and Marco lead the company's next exciting growth phase. They bring decades of expertise in data management, analytics and in rapidly scaling companies" - Bill Pecoriello, Founder - ConsumerEdge
Cambridge, MA (PRWEB) January 22, 2016
GuestMetrics LLC, the leader in delivering on-premise data analytics solutions and services to the hospitality, food, bev-alcohol and financial services industries, today announced that it has hired technology industry veterans Brendan Reilly as Chief Executive Officer and Marco Buchbinder as the company's President and Chief Operating Officer. Mr. Reilly has also been appointed as GuestMetrics' Chairman of the Board, and Mr. Buchbinder as Member of the Board. GuestMetrics also announced that the company has opened its new headquarters in Cambridge, MA.
Mr. Reilly brings nearly 30 years of experience in the technology industry to GuestMetrics and specifically in leading organizations that provide information management, data analytics, and secure mobile communications technology to Fortune 500 companies. After beginning his career with EMC Corporation (a $23B cloud computing, storage and big data firm) during the company's early growth phase, Mr. Reilly co-founded or was a seed investor and Director in six venture-backed high-tech companies. Two of these companies quickly surpassed $100 million in revenue prior to being sold (Alvarez & Associates LLC, Storage Area Networks Inc.). Three of these start-ups sold to publicly traded companies and two have been sold in private transactions. Most recently Mr. Reilly served as the Chief Executive Officer of Defense Mobile Corp. a start-up mobile network operator focused on delivering mobile services and mobile banking to military and veteran families.
Mr. Buchbinder brings nearly 25 years of experience in the technology industry with a strong record of building customer centric and execution focused businesses. Most recently, he was CEO of Technogym North America (http://www.technogym.com), a world leader in digital wellness and fitness solutions. Prior to Technogym, Mr. Buchbinder held a number of executive roles in general management, strategic planning, sales management and M&A at EMC Corporation, across a span of 18 years. Separately, he has held leadership roles in two startups acquired by Fortune 500 companies: Storability Software, acquired by StorageTek (now part of Oracle) and Advanced Solutions, acquired by Browning Ferris Industry (now part of Waste Management).
Bill Pecoriello, Board Member of GuestMetrics and founder and Chairman of Consumer Edge Research, said, "The Board and I are very excited to have both Brendan and Marco lead the company's next exciting growth phase. They bring decades of expertise in data management, analytics and in rapidly scaling companies, which will help GuestMetrics expand its lead in on-premise data analytics and rapidly grow its hospitality, food, bev-alcohol and financial services businesses."
About GuestMetrics
GuestMetrics LLC is the leading data analytics firm in delivering consumer insights and actionable intelligence to the Food & Beverage, Hospitality and Financial Services Industries. Founded a decade ago, GuestMetrics tracks consumer spending every day in more than 40,000 on-premise locations (restaurants, bars, hotels and stadiums) across the nation, GuestMetrics transforms more than 2.7 billion Point-of-Sale (POS) transactions (representing over $100 Billion in consumer purchases annually), into actionable business intelligence for our customers. We do this through the rigorous implementation of our 4 core competencies: sourcing the most varied combinations of structured and unstructured data, cleansing and mapping data to our robust and industry proven data dictionary, analyzing the data leveraging the most advanced analytics methodologies and visualizing the data by deploying the most intuitive visualization tools.
You can lean more about GuestMetrics LLC at:
News Media Contacts:
marketing(at)guestmetrics(dot)com