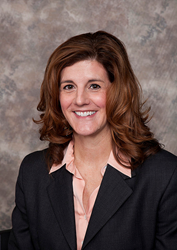 Seattle, WA (PRWEB) January 21, 2016
Washington Federal (NASDAQ: WAFD) announced the promotion of Cathy Cooper to the position of Retail Client Experience Executive.
Cooper, who has managed the Marketing, Communications and Investor Relations functions for Washington Federal since 1996, will fill a new role representing the interests of the bank's consumer and small business clients throughout its eight-state territory. She will also be responsible for forming and executing a profitable growth strategy for the retail bank. Her responsibilities include the overall client experience, digital banking channels, branch design and distribution, sales training and lead generation.
Executive Vice President and Chief Banking Officer Brent Beardall commented, "Cathy has done a terrific job managing the Company's advertising and marketing functions for many years. It's very rewarding to see our succession planning recognize individuals like Cathy who have earned the increased responsibilities. "
Cooper joined Washington Federal in 1996 with the acquisition of Metropolitan Savings. She has managed Washington Federal's Marketing Communications and Investor Relations functions for nearly two decades. Cooper serves on the Executive Board of the Seattle Sports Commission and has served as president for Neighborhood House and the Puget Sound American Marketing Association.
Washington Federal, Inc. is the parent company of Washington Federal, a national bank that operates 247 branches in Washington, Oregon, Idaho, Utah, Nevada, Arizona, Texas and New Mexico. Established in 1917, the bank provides consumer and commercial deposit accounts, insurance products, and financing for small to middle market businesses, commercial real estate and residential real estate, including consumer mortgages and home equity lines of credit. As of September 30, 2015, the Company reported $14.6 billion in assets, $10.6 billion in deposits and $2.0 billion in stockholders' equity.
###