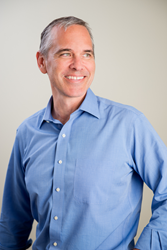 "China's marketplace lending industry is growing at an astounding rate, but entering the market successfully requires an in-depth understanding of the risks."
San Diego, CA (PRWEB) January 25, 2016
David Johnson, chief executive officer of First Associates Loan Servicing, will discuss challenges and opportunities in loan servicing in China's high-growth lending environment at an international conference to be held later this month in San Francisco.
The 2016 Continuum SF Innovation & Credit Conference, presented by SyncUS International on January 27 and 28, is the only industry event dedicated to China/U.S. collaboration in the non-banking financial sector. SyncUS is a business service company that specializes in the Internet finance industry from its offices in Shanghai and San Francisco. Industry leaders, officials, and investors from both countries are expected to attend the conference.
Johnson, who will speak on the second day of the conference, will address key considerations regarding loan servicing in a high-growth market. These considerations include technology, security, compliance, operations, and infrastructure.
"China's marketplace lending industry is growing at an astounding rate," Johnson said. "But entering the market successfully requires an in-depth understanding of the risks."
According to the conference's industry reports, China's P2P market is growing fast. China's P2P transaction volume has exploded from around $1.3 billion in 2011 to $40 billion in 2014. Since only a small number of institutional investors have joined the industry, that amount comes mostly from 2.3 million individual investors.
"David Johnson's insight and reflections will be invaluable to the conference," said Gabriel Hai, Partner at SyncUS International. "His extensive experience servicing loans and working with leading marketplace lenders gives him a one-of-a-kind perspective."
Before being named CEO of First Associates, Johnson was senior vice president of corporate development at Memec, LLC and, at McKinsey & Company and Bain & Company, worked with Global 500 clients in North America, Asia, Europe, and Africa.
About First Associates Loan Servicing, LLC
First Associates Loan Servicing is the fastest-growing third-party loan and lease servicer in the United States. With experience in the consumer finance industry since 1986, First Associates is the country's leading marketplace lending loan servicer. The company, based in San Diego, works with a wide range of asset classes, including solar, automotive, student loan, and marketplace lending. In addition to servicing, the company offers a variety of support solutions, including backup servicing and custodial functions. For more information, visit http://1stassociates.com/.