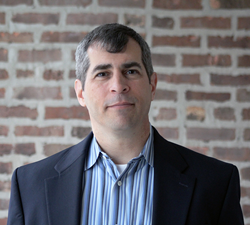 Oak Park, IL (PRWEB) January 24, 2016
Ron Halverson, President and Founder of Halverson Group, has announced the expansion of the company's leadership team with the hiring of Brad Bane, former US COO of Ipsos Marketing, as a Managing Director. As a member of the Halverson Group executive team, Brad is charged with growing and deepening client relationships and providing leadership on matters affecting the whole firm including strategy, solution design, process efficiency, and thought leadership.
"We're excited to have Brad join us as a business catalyst and thought leader," said Halverson. "I'm confident that in combining the intellectual capital of Halverson Group and Brad's experiences we increase our ability to guide our clients in terms of where to play and how to win, utilizing new methods for transforming consumer insights into actionable business strategies."
Bane has over 20 years of marketing research experience, working with a diverse base including consumer packaged goods companies, retailers, technology-related businesses, and the healthcare industry. In his most recent position as US Chief Operating Officer for Ipsos Marketing, Ipsos' innovation and branding specialization, his role focused on helping the organization and its clients deliver with distinction – leveraging research to be meaningfully better than competition. A frequent conference contributor, in 2015 he spoke at the IIeX Behavioral Marketing Forum (BMF), the Technology Market Analysis Group (TMAG) Conference, and the Market Research in the Mobile World (MRMW) Conference. He holds an undergraduate degree from the University of Iowa and an MBA from Indiana University.
"I'm very excited to join a forward-thinking firm like Halverson Group," Bane said. "The firm brings such a diverse team to every engagement – which I really believe makes the company unique and is the only way to solve today's business issues – and I'm honored to be a part of that group."
For more information on this news release please contact:
Ron Halverson, Ph.D.
President, Halverson Group
Ron.Halverson(at)HalversonGroup(dot)com
About Halverson Group
Halverson Group is a privately held strategic research agency committed to helping clients and their agencies identify where to play and how to win. Its mission is to unlock growth and competitive advantage by uncovering and quantifying insights into people's lives and the behaviors, beliefs, attitudes, situations, and cultures that influence their choices. For nearly 20 years, the organization has armed executives, marketers, strategists, innovators, and agency partners with the consumer and business intelligence they need to make bold strategic decisions. Visit http://www.halversongroup.com to learn more about the company's capabilities.