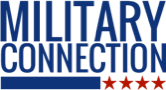 This website is an excellent venue to reach active duty military, veterans and their family members and supporters
Simi Valley, CA (PRWEB) January 26, 2016
To ring in the new year, MilitaryConnection.com, known as the "Go-To Site," is extending special advertising rates, normally reserved for government accounts, to all advertisers through February 29th.
The web site provides thousands of pages of resources and information, with a focus on employment and education, and some very select products and services.
"Service members are transitioning back to civilian life in record numbers," said Military Connection CEO Debbie Gregory. "Those who have worn our nation's uniform are dedicated, well trained and an incredible pool of talent in all occupational areas. The website is an excellent online venue to reach this audience of viable candidates, as well as an opportunity for educational institutions to reach veterans and military seeking to further their education."
MilitaryConnection.com is known as "the Go To Site" and has an excellent reputation, robust traffic, a large database, and over half a million combined fans and followers on social media. In 2015, Military Connection was a recipient of the prestigious Users' Choice award, selected from tens of thousands of web sites. This organization has the honor of working with a multitude of non-profits and associations serving the military and veteran communities, and uses it significant reach to help them get the word out about their initiatives and events. Military Connection also facilitates win/win partnerships between these wonderful groups and clients to do good within the community.
Combination advertising packages are available to keep your organization front and center, engage the audience, and repeat your message. These packages also help brand your organization as a "Veteran Friendly."
When the next tour is back home, it's on MilitaryConnection.com, the Go To Site.
About MilitaryConnection.com
MilitaryConnection.com offers one of the most comprehensive directories of military and Veteran resources on the web. The web site features thousands of pages of resources and information. There is something for everyone including, but not limited to: a Job Board and Virtual Job Fair, comprehensive Post 9/11 GI Bill education information, a directory of thousands of scholarships, a Veteran school directory, news, press releases, special events, pay charts, benefits, service directories, commissaries & exchanges, golf courses and more. When the next tour is back home, it's on Military Connection, the Go To Site.