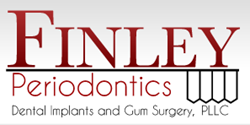 Lafayette, LA (PRWEB) January 22, 2016
Dr. James Finley has recently completed the Pikos Institute's Guided Full Arch Immediate Implant Reconstruction course in order to expand his ability to plan and perform immediate load dental implant placement surgery and replace missing teeth faster than traditional methods. Dr. Finley offers his patients Same Day Teeth® and permanent dentures in Lafayette, LA, as immediate and long-lasting solutions to tooth loss. The knowledge gained during this course, which featured various forms of hands-on training, further improves the results Dr. Finley's patients see after both procedures.
The Guided Full Arch Immediate Implant Reconstruction course helps periodontal professionals become more adept at performing guided implant surgeries to place Same Day Teeth®, or immediate load implants, which are built to hold your new teeth immediately after placement. Guided implant surgeries allow doctors to virtually plan and complete surgical procedures through a computer guided process, increasing the accuracy of dental implant placement. The course, which includes 23 hours of continuing education, helps attendees build practical knowledge with live surgical demonstrations. The course also affords participants the opportunity to practice planning and completing implant procedures through a new approach, the nSequence® Guided Prosthetic™ protocol. This protocol is a one of a kind, digitally and meticulously planned procedure that improves the dental implant placement process for immediate load implants. Attendees additionally gain the chance to compare the benefits and indications of Same Day Teeth® with other alternatives, which should help them more accurately identify the best form of treatment for patients.
With this course, Dr. Finley has built on his existing knowledge of Same Day Teeth®. Dr. Finley already has had extensive practice evaluating whether patients are good candidates for these restorations and planning the most advantageous placement of the implants. He also has successfully completed the placement surgery for immediate load implants and permanent dentures near Lafayette, LA, for numerous patients. Now, however, Dr. Finley is educated on the how to plan and complete the procedure using the latest advancements.
Those interested in obtaining additional information about Same Day Teeth® or permanent dentures near Lafayette, LA, are encouraged to visit Dr. Finley's website. Patients are also welcome to contact Dr. Finley's office directly to schedule consultations and learn more about replacing their missing teeth with implants or implant-supported dentures.
About the Practice
Finley Periodontics is a periodontal practice offering personalized dental care for patients in Lafayette, LA. Dr. James M. Finley received his D.M.D from the University Of Mississippi School Of Dentistry and his certificate in Periodontics from Louisiana State University School of Dentistry. He went on to earn his M.S. in oral biology from Louisiana State University while serving as a full time assistant professor. Dr. Finley is part of one percent of dental professionals providing the LANAP® FDA cleared laser procedure for gum disease and periodontal treatment. To learn more about Finley Periodontics and their dental services visit their website at http://www.finleyperio.com and call (337) 504-7263.